The Nardio Game Review
IS GALAXY STACK WORTH YOUR TIME?
Yes!
WHAT SHOULD I PLAY IT ON?
iOS
HOW IT PLAYS:
Galaxy Stack is a nifty high score game this is great in small doses to relax with.
Galaxy Stack manages to feel fresh and fair. A rare and almost unheard of in the world of mobile games in this category.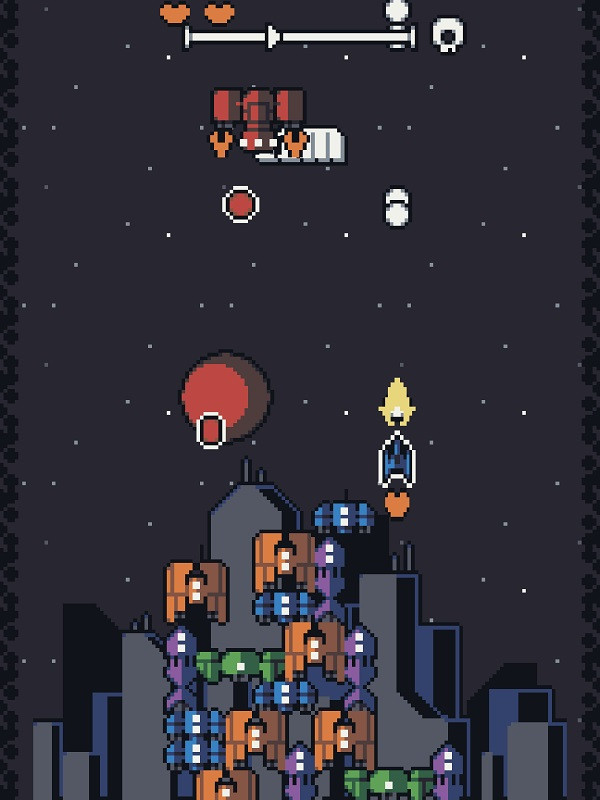 Galaxy Stack is a shoot em that bases your score on how high/far you progress. That is where the Stack in Galaxy Stack comes in. As you shoot down enemies, they stack on top of other defeated foes. So, you want to stack them as high as you can, but that requires a bit of planning in a pretty fast-paced game.

It's fun!

The gameplay is familiar yet fresh enough that I don't mind the mashup. I do wish there was more move to move around in, but it works.
It's been a few days and I still enjoy it for on and off gameplay. I like that you can unlock new ships pretty fast. Sometimes it can feel a bit cheap, but that is the nature of the high score beast. That said, for the price, Galaxy Stack is a great game to add to your collection.
BASIC INFO:
$1.99 on iOS
Lots of casual replay
WEB LINKS:
Follow Them On Social Media!