Nardio Picture Of The Day
Who he is.
I've had this idea for a while now. To do portraits of pals outside of cosplay. To get my cosplayer pals and acquaintances to pose for the camera after the con or just whenever we are hanging out. I've had a lot of luck with this last year and plan on doing it more this year. I love the idea of slice of life portraits. I hope you like them too.
I'd like to even expand this idea but for now, I'll keep those ideas under wraps.
Today, we check out an honest portrait of my pal Milo. 
Milo, is an easygoing cosplayer that over the years became a friend. Honest, earnest, funny and straightforward, Milo has always been that person I can relax with at cons and just be myself. Over the years, I've learned that Milo is a big fan of gaming and card games in particular. This weekend, I finally made the time to hang out with him. Besides gifting him a starter pack of my fave card game, Ascension, we also tried out a newer game that I bought. While we were having a good time at the game, I decided to snap a pic that captured who he is.
I think I succeeded.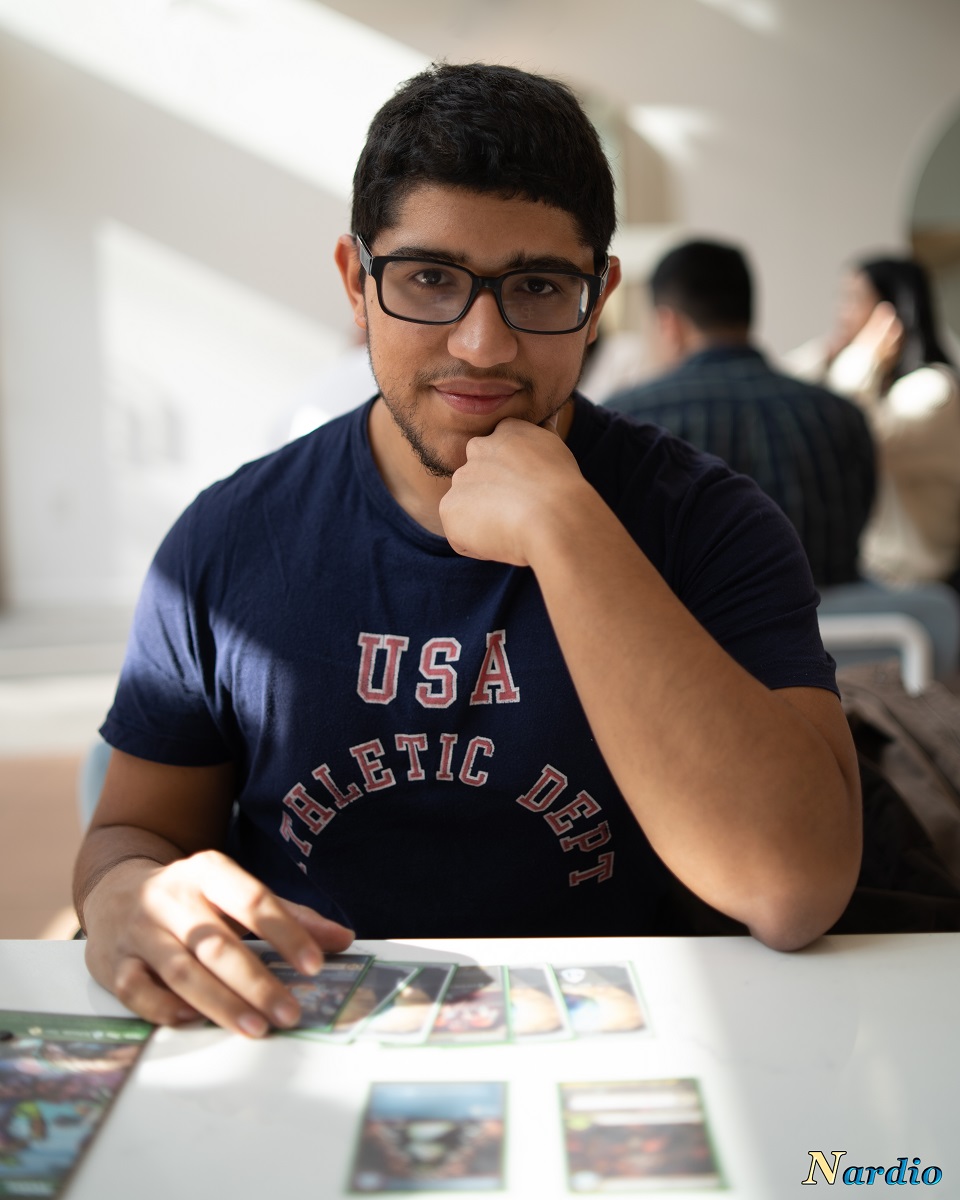 I see a clean cut young man with clear and honest eyes. A man who enjoys hanging out with friends and playing games that make him think. I see hope here. I see honesty. I see potential. I see someone who is about to lose to me and hasn't realized it, yet.
This is my pal Milo.
INFO
Camera:
Sony a7III
Lens:
Rokinon AF 35mm f/1.4
F: 1.4
ISO: 50
SS: 1/800