Nardio Manga Review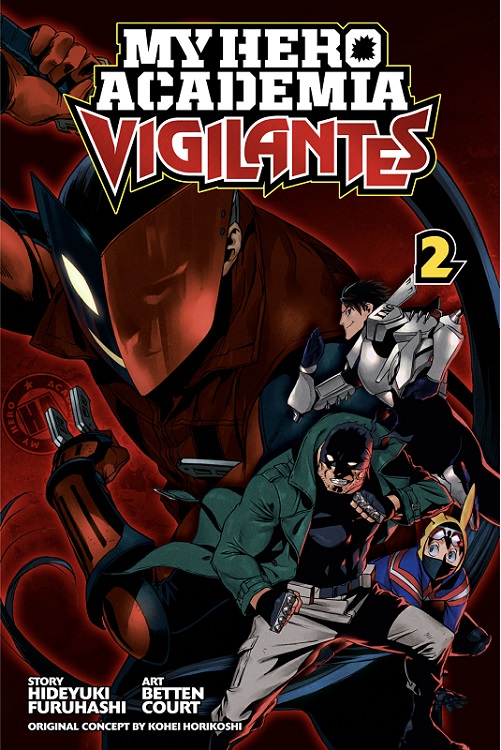 IS MY HERO ACADEMIA: VIGILANTES, VOL. 2 WORTH YOUR TIME?
YES!
WHAT DID WE THINK WITHOUT SPOILING IT?
I loved it.
My Hero Academia: Vigilantes hits the ground….well, to be honest, I didn't love the first part of the manga… But right after said stupid plot point was put to rest it totally started going all out awesome. It threw in some amazing cameos, and then murders some very, very, very familiar heroes. All the while fleshing out the main cast and expanding on characters we only briefly get to know in the main series.
THIS WAS MAGNIFICENT!
We are only in volume two of My Hero Academia: Vigilantes and it has already become required reading for hardcore fans like myself. The second I finished this volume told my pals that they need to read it. They have to start buying these. The world building is amazing. The character growth is really interesting and so far, the series doesn't seem afraid to kill characters. I was kinda floored when I read one particularly brutal scene, but considering the dark undertones of My Hero Academia's main story, it makes perfect sense.
I was worried that this would be a throwaway series, but volume one and two make me feel like this is here to stay and will have a big impact on the main series someday. Or, maybe not, what if this series never has any impact on the main series, what if it continues to be it's own awesome beast. I have no idea, but damn, damn I am delighted by the possibilities.
Besides the weird pervy villains and their odd acceptance in the beginning of the manga, there are no other downsides to complain about. The art is awesome, the action is great and the pacing is magnificent.
This is a must read series for fans of My Hero Academia!
Agree? Disagree? Write your comments below.
Read our other manga reviews here.
BASIC INFO
Genre: Fantasy/Slice of Life/High School/Super Powers