Nardio Game News
 SMASHING THE BATTLE
We loved this game on PC, it's also pretty fun to play on my cell phone and the goodest news right now is it will soon be available for the Nintendo Switch!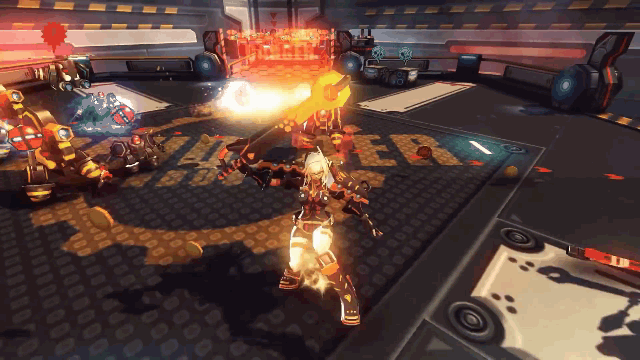 #SmashingTheBattle 日本のeShopに明日発売されます。
たくさんプレイしてください!
It will be released tomorrow on Japanese eShop!
I look forward to seeing you!#NintendoSwitch pic.twitter.com/XfgoEM5li9

— Studio HG (@Studio_HG) February 20, 2019
It's already out now for the Japanese e-shop and should be available for the American Switch e-shop in about a month.
Under the circumstances of publishers, the U.S. region is likely to be available for release next month. I'm sorry I didn't give you the exact date.

— Studio HG (@Studio_HG) February 20, 2019
 SMASHING THE BATTLE is a fun single player arena hack and slash that is great to just shut your brain off with and destroy stuff for a while. The controls are tight, gameplay is fun and the levels are challenging. The game design for the main characters is a bit ecchi, but besides that it's perfection. 
I can't wait to buy this and replay this on my Switch.
Agree? Disagree? Write your comments below
Read our other App Reviews
Basic Info:
One player game
Full Controller Support
Steam Achievements
Steam Trading Cards
TONS of replay
Web Links: