Nardio Want List
Like most adults, one of my greatest dreams was to have a home arcade. Several machines scattered around the house, or even… an arcade room!
Well, student loans are an unforgiving bitch and so are high, soul crushing, rents… So I can't afford any of that any time soon. Worse yet, no space…
But!
Tiny Arcade is here to save the day and a bit of my soul. 
Tiny Arcade's 
Miniature Arcade Set

I first spotted these babies over the holiday season at Barnes and Noble and I have been in want. I mean, they are tiny. Really, really, really tiny. Yea, it might be a bit impractical for long play sessions, but OMFG do they feel a void in my heart. My dreams.
My sooooooooooul.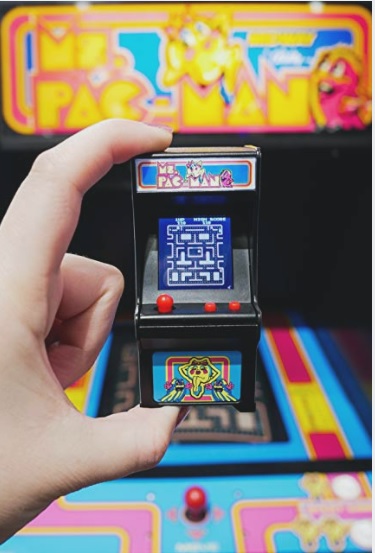 Yep, they are all sorts of awesome and pretty cheap to. At retail, in Barnes and Noble, you can get em for about twenty bucks each. As with everything in life, you can of course get em cheaper on Amazon.
I know they are impractical as all hell, and I know I don't need em, but yea… One of em is definitely making it on my desk soon!