Nardio Want
REJOICE
Behold my friends and rejoice. Are you a fan of the Berserk anime and or manga? Have you always wanted a format to read this amazing dark story that was worth of the hyper detailed and revolutionary art? Have you wanted to prominently display your love of Berserk while not looking like a weebo trash fanboy?
Well, if you said yes to the above then this amazing, amazing creation of the gods will make you very, very happy!
BERSERK DELUXE VOLUME 1 HARD COVER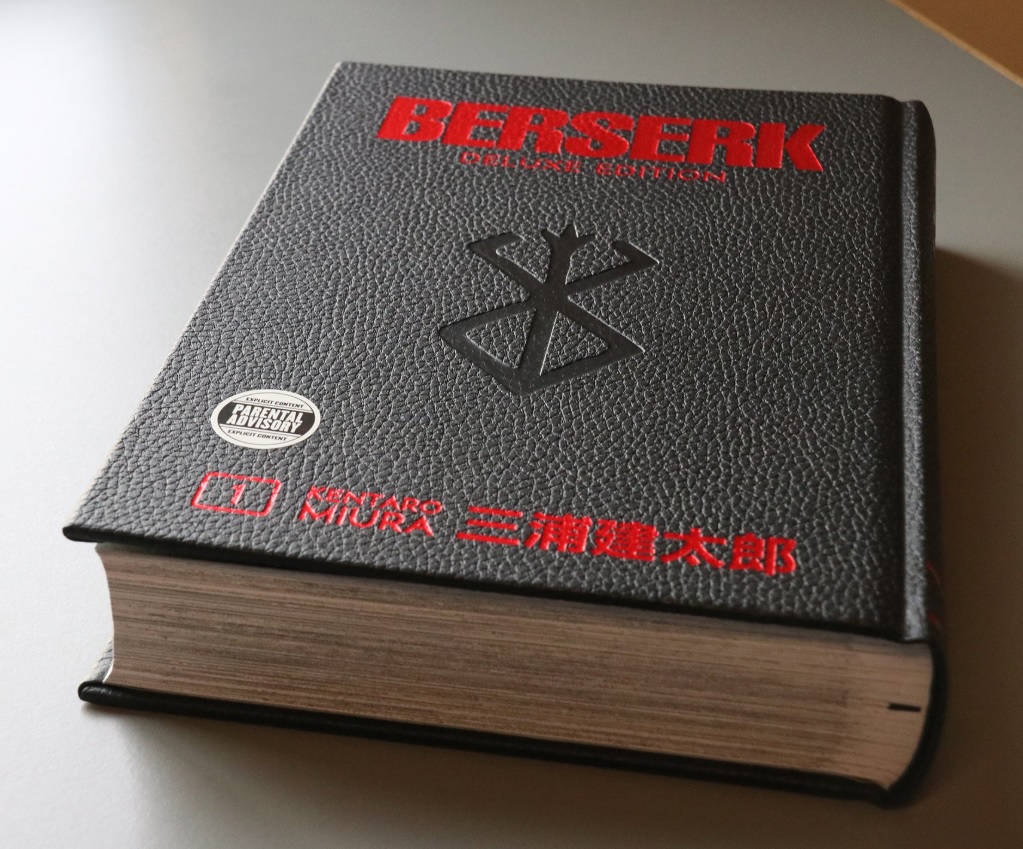 Check out the official description below:
Kentaro Miura's Berserk has ouraged, horrified, and delighted manga and anime fanatics since 1989, creating an international legion of hardcore devotees and inspiring a plethora of TV series, feature films, and video games. And now the badass champion of adult fantasy manga is presented in an oversized 7" x 10" deluxe hardcover edition, nearly 700 pages amassing the first three Berserk volumes, with following volumes to come to serve up the entire series in handsome bookshelf collections. No Guts, no glory! Collects volumes 1-3.
Best of all this isn't going to be a one off. No, it looks like you are going to be able to get the whole series in the wonderful large format.
Check out volumes, One, Two & Three here on Amazon!