The Nardio Manga Review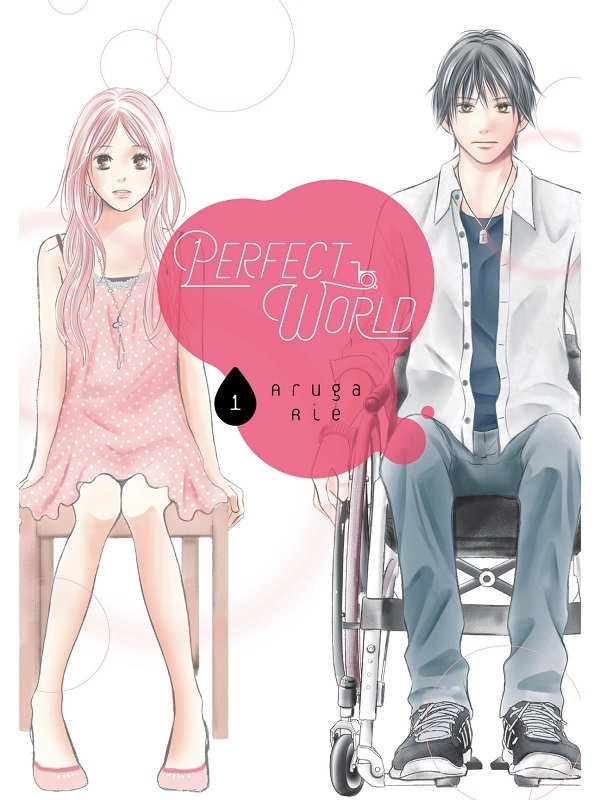 IS Perfect World, VOL. 1 WORTH YOUR TIME?
YES!
Here is the synopses:
Tsugumi Kawana (26 years old) reunites with her first crush from high school, Itsuki Ayukawa, at a get-together with an architecture firm and the interior design company she works at. He sends her heart aflutter, until she realizes he's now disabled, and in a wheelchair.
WHAT DID WE THINK WITHOUT SPOILING IT?
I loved it.
This is a really interesting, holds nothing back, slice of life story, with a bit of romance and great storytelling. Yes, this is a romance but it's not rushed or really a the front and center, of the story. It's about two very different people and how they follow their dreams, stumble through life and help each other out. Don't worry, there is some romance, but it's a slow build that is tempered by the events they have to deal in life.
Itsuki is written to be a matter a fact blunt sort of person, but not a jerk. He has accepted his lot in life and is working hard to do his best. He is neither a victim nor a character to be pitied. Instead he comes of as genuine person who truly inspires those around him.
Our heroin, Tsugumi is a really level headed woman who is also doing her best, but is thrown through a loop by Itsuki, she has feelings for him but is not sure how to proceed because of not only his disability, but also her job and past feelings.
I have no idea how, but this cheesy looking shojo manga actually was one of the very best adult reads I've had in a long while. The cover and the art really don't convey what you are getting here.
That is not to say there is anything wrong with the art, it's absolutely wonderful, but it's a style usually reserved for more lighthearted stories. Perfect World's story feels like something that would have a much more modern and realistic art design. That said, I loved it and I can't imagine it any other way now.
I love the character building. I love that they don't shy away from the things that actually happen to people who suffer from disabilities that people might find gross. I love that the characters aren't one dimensional. I love so much here. I know I'm not being clear, but I don't want to spoil anything for you. Just read it. 
I was hooked by the end of the first chapter. When the manga ended I found myself ordering the next volume.
Perfect World volume 1 is a must read manga. 
Agree? Disagree? Write your comments below.
Read our other manga reviews here.
BASIC INFO
Genre: Slice of Life/Romance/
Author/Artist: Rie Aruga
Publisher: Kodansha Comics