Nardio Game News
This looks fun!
Hey folks! My Game Boy inspired metroidvania Tiny Dangerous Dungeons releases on Steam TOMORROW for PC and Mac! Please wishlist and tell your friends! https://t.co/BTwNNRjKsW#gamedev #indiedev #pixelart #retrogaming #steam #gameboy #ドット絵 #MadeInStencyl pic.twitter.com/edRcETCjDZ

— Jussi Simpanen (@AdventIslands) February 28, 2019
I like the retro vibe, it reminds me of our friend Rohan's awesome Jack N' Jill and It worked then and it works now. I love how the game has this retro vibe, but from all the pics, gifs and videos I've seen so far, it doesn't negatively affect gameplay. All too often the retro look becomes a pain in practice. Good job dev!
Check out the Steam description and link below:
ABOUT THIS GAME

Hop into a classic Game Boy inspired metroidvania adventure with the little treasure hunter Timmy! Explore a huge and open dungeon, collect hidden power-ups and gain new skills to aid you on your quest! Can you survive the Tiny Dangerous Dungeons and find the presumably huge treasure?

Based on the hit browser game, this extended edition contains adjustments and new content not seen in the original game, like a wider resolution, Time Trial mode, controller support, more hidden upgrades to find, and completely new area to explore!

GAME FEATURES:
– Game Boy inspired, stylish and retro monochrome art style!
– Explore a huge, open dungeon! Solve puzzles, defeat creepy creatures!
– Collect loot! Find the hidden ability upgrades to open new passages!
– Speedrun the Time Trial mode and prove your dungeon mastery!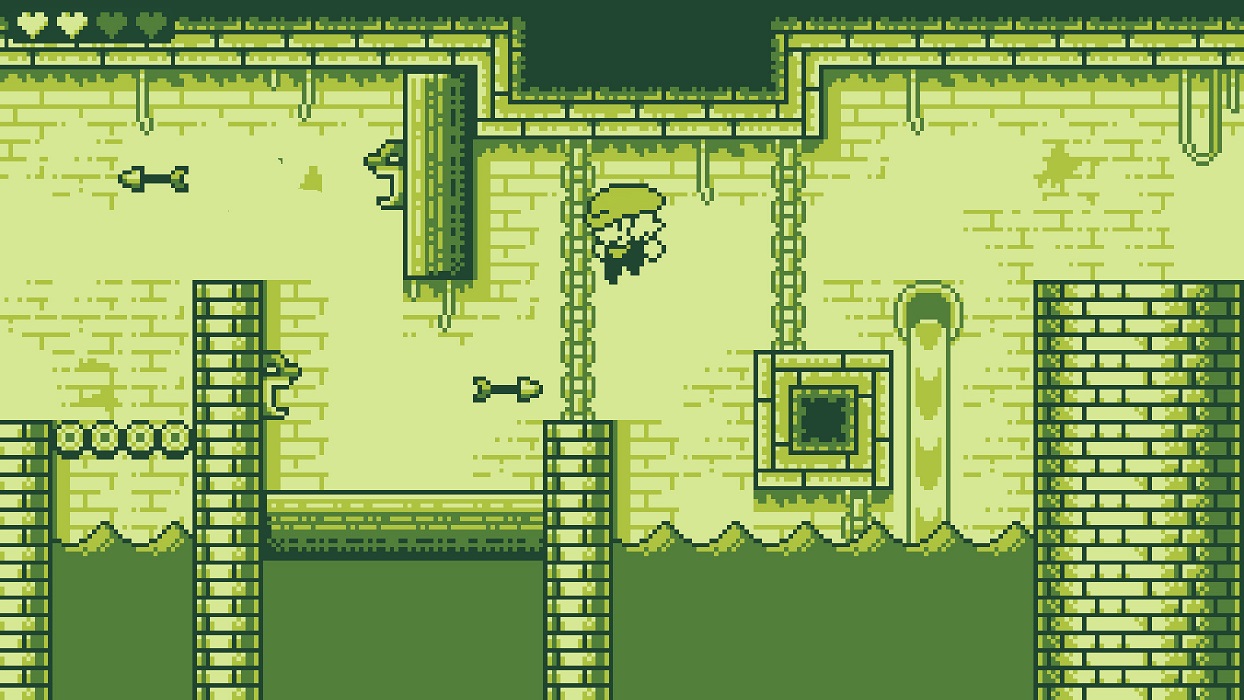 At an affordable $4.49 on sale and $4.99 not on sale this is an easy pill to swallow and basically makes it a must have. I've already bought my copy and I can't wait to try it out.
Be sure to follow the developer Adventure Islands on twitter and check out the official website below. I'll have a review coming ASAP!