Nardio Want List
Berserk Guts Figma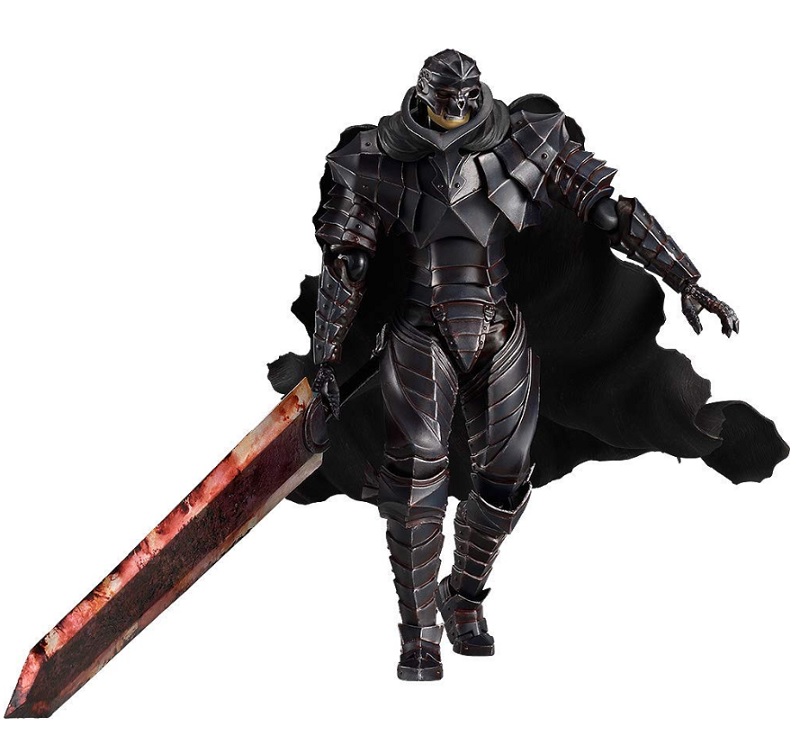 I NEED THIS.
I am a huge Berserk fan. I read, reread and rerereread the manga series as well as the original anime, the three shitty movies and more recently the mostly shitty new anime.
The story is so amazing that yes, I watched it all, cringed and still loved the universe. It's a dark and fucked up world that is also chock full of dark fantasy and bloody fights. It's amazing.
So yea, an action figure that I can own of the main character in his iconic armor is soooo up my alley.
Check out the official Good Smile Company Figma website description of my soon to be new fave action figure below:
From the popular manga "Berserk" comes a repainted version of the original "Guts: Berserker Armor ver.", now with new additional parts!

The smooth yet posable figma joints allow you to act out a variety of different scenes.
A flexible plastic is used in specific areas, allowing proportions to be kept without compromising posability.
The face plates make use of 3D painting to capture the impactful look of Guts' facial expressions.
His sword, Dragon Slayer, is included along with luminous body Schierke.
In addition to the Beast of Darkness head part and sane head part, a new Skull Helmet head part is also included.
An articulated figma stand is included, which allows various poses to be taken.
I love him. I need him.
I love the details. I love the posablity. I love the addition of the awesome adorable little witch spirit.
IF YOU ENJOY THESE SORTS OF POSTS PLEASE TRY AND HELP US BY SUPPORTING US ON PATREON.