Nardio Game News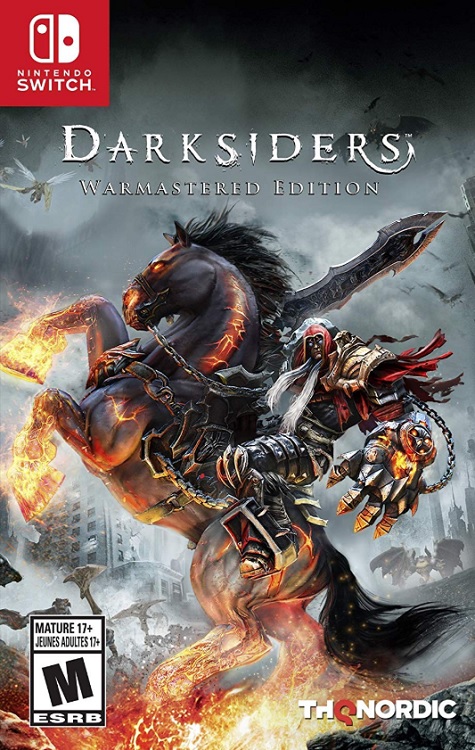 Darksiders Warmastered Edition
I loved the original Darksiders. It was a fun 3d platforming Zelda inspired, fun as heck, all around stylish game that I was addicted to. The world was dark yet vibrant. The enemies were interesting and the bosses were, for the most part, super fun to fight.
I loved it.
Now knowing that I can have it on my Switch makes me very happy.
Check out the YouTube description below:
April 2nd is the planned release date for the End of the World as we know it. A world without Darksiders on Nintendo Switch. Darksiders Warmastered Edition is already available for PC, PlayStation 4 and the Xbox One and will be out on the Nintendo Switch system on April 2nd 2019 for an SRP of $ 29.99, both digitally and in retail stores.
Squee!!!
I'm excited to replay this on my Switch.