Nardio Game News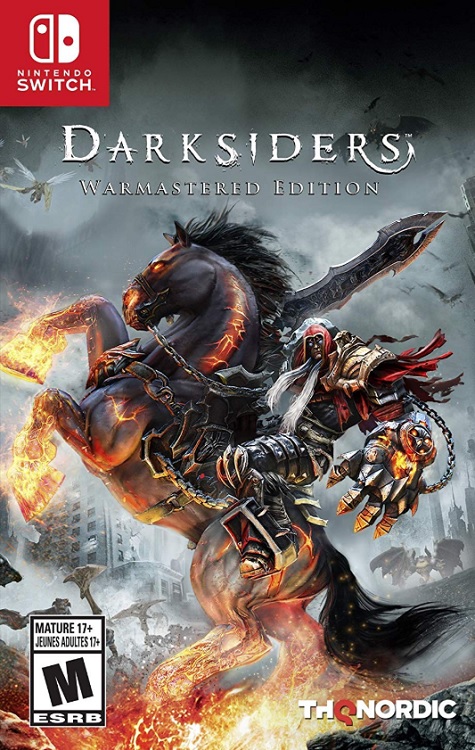 Darksiders Warmastered Edition
It's almost on my Switch!
Darksiders Warmasted Edition is almost here for the Nintendo Switch!
I loved Darksiders and am hyped like heck to be able to replay it on my Switch. It was a fast, fun and really, really, really interesting game that took the 3D Zelda games and ramped em up to 11 and then added some heaven and hell spice. Trust me, it was an awesome game.
April 2nd I plan to just shut off, turn on my Switch and just enjoy this amazing game.
Check out the YouTube description below:
April 2nd is the planned release date for the End of the World as we know it. A world without Darksiders on Nintendo Switch. Darksiders Warmastered Edition is already available for PC, PlayStation 4 and the Xbox One and will be out on the Nintendo Switch system on April 2nd 2019 for an SRP of $ 29.99, both digitally and in retail stores.
Squee!!!
I'm excited to replay this on my Switch.