Nardio Game News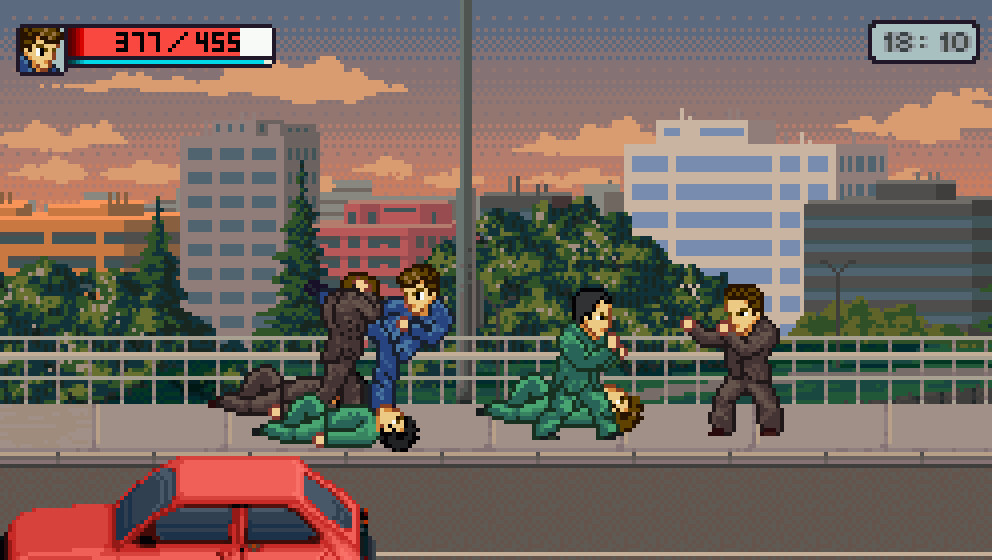 A little while ago, I stumbled upon a really, really, really interesting trailer for a game.
The friends of Ringo Ishikawa
It looked really amazing. So much so that I showed it to Jas a few times and just kept going back to it. It wasn't an instabuy because it looked way, way too involved. I can't handle a new time sink. That said, it looked really, really, interesting. So much so that when I saw it was on the Switch online store, I finally bit the bullet and bought it.
The official description isn't great, but that trailer makes the game look amazing. You're a thug can spends his day however he wants.
Wanna hang out? Fine.
Wanna walk up to a dude and say hi with a fist to his face? Fine.
Wanna play video games in your video game? Fine.
It also happens to be on Steam!
Here is the Steam description:
ABOUT THIS GAME

A highschool gang leader Ringo Ishikawa trying to live through his last autumn before graduation. With his best friends.

You should play it if:

1) You're fond of good stories with strong dialogues (especially about growing up)
2) You're a fight games enthusiast (you'll get your hands on some unique brawl mechanic and I promise you'll be satisfied)
3) You're into some yakuza-delinquent aesthetics

Basically, the game is an existential open world beat'em up with some school sim elements. It has a little of everything: a town to explore, day-night cycle, npc on their schedule, battle grinding, school grinding, mini-games (ping-pong, billiard, video-poker, video-game console with one game…) and so on.

But the main thing is the story I'm trying to tell. And I designed the game to make you feel this story. So it's not about rival gangs, or taking over turfs, or anything. You just live there and feel. And that's all.
The friends of Ringo Ishikawa looks insane and I need to experience this. Look forward to a review. Hopefully, a positive one.
IF YOU ENJOY THESE SORTS OF POSTS PLEASE TRY AND HELP US BY SUPPORTING US ON PATREON.