Nardio Game News
Castlevania Collection
I am happy, nervous and excited. Konami, is realizing now that people are willing to pay money for Castlevania games…
Yea, No idea what took them so long. I mean, just re-release all the games on every platform already so I can buy them all. Well, instead of nickel and diming us, they have decided to release the Castlevania Collection!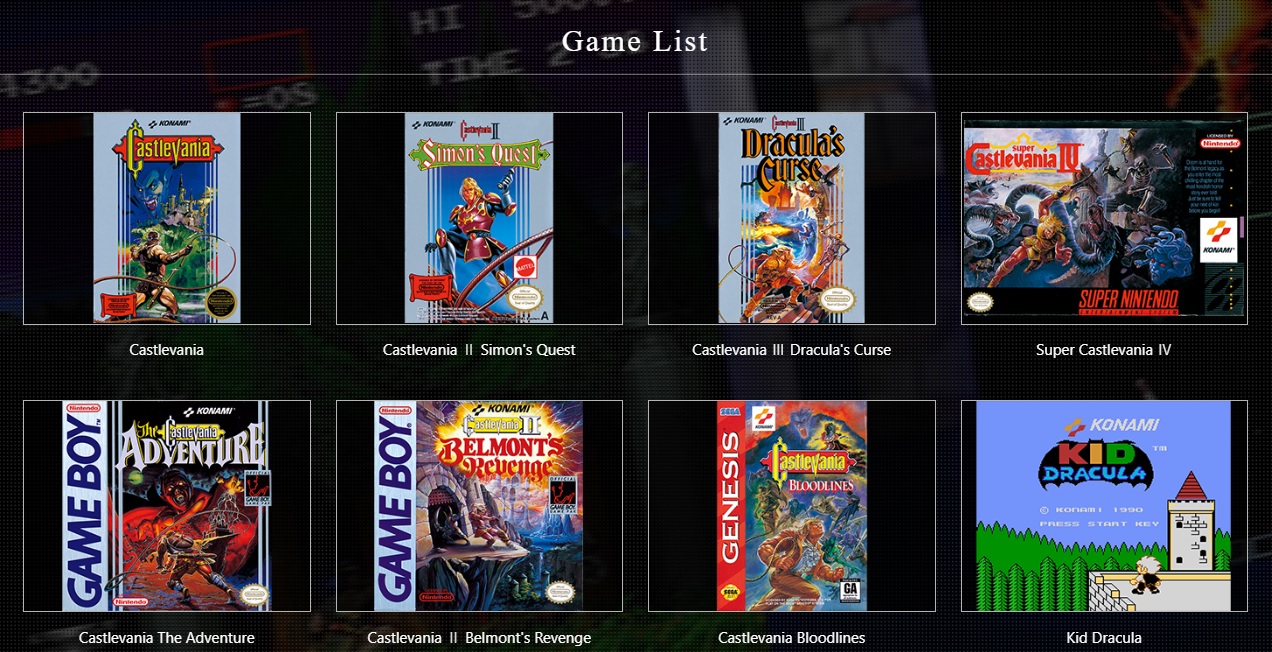 Konami's Castlevania will include the above eight classic games and an art book.
Now, I'm OK with this as a starting set.
These are the original games that started it all. This is fine. I will buy this set and I will play the hell out of them. I really look forward to it.
Now, what I look forward to much, much, much more, is the hopefully, next entry of the Castlevania Collection. The next groups of games after this and of course, the set after that. While I enjoy the original Castlevania games, I really, really love the later 2D games. I wonder if we will also get some of the 3D games as well??!?!?!?!?!?!
Anywho, the Castlevania Collection will be released on May 16 for XBox One, Playstation 4, Steam and Nintendo Switch.
We are super excited to reveal the complete line up for the first Castlevania Anniversary Collection coming May 16! 🔥⚰️🧛‍♂️

More information: https://t.co/98kjRNjCxk pic.twitter.com/Uho2ASLP4c

— KONAMI Europe (@konamieu) April 18, 2019