Want List
Peak Design Made A Tripod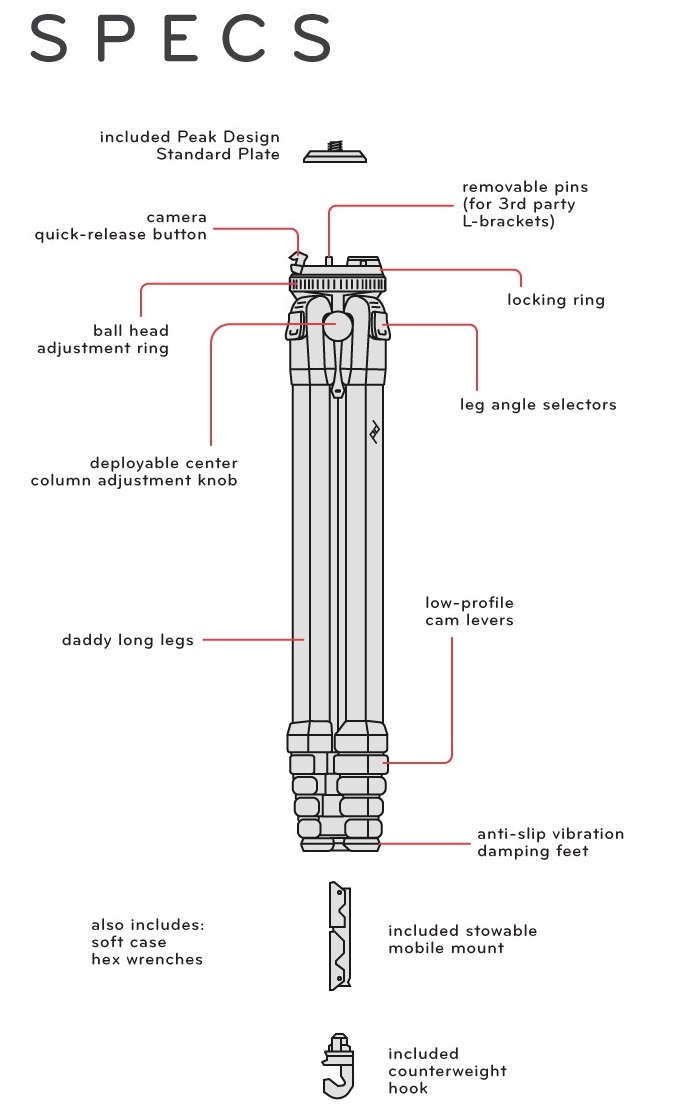 I want this.
I use Peak Design's products every single day. I have the strap clips & strap permanently on my camera and the Capture clip on all my book bags. I take my book bag with me everywhere, every single day so yea. I trust the products. I have been wanting a tripod that works with my Capture Clip plates for years now and finally having one come to the market via Kickstarter made me really, really happy.
Until I saw the prices….
The Aluminum Travel Tripod can be pre-ordered on Kickstarter for $289.00(!!!!!) and the sleek and sexy Carbon Travel Tripod is going for $479.00 (!!!!!!!!!!!!!).
Now, to most non-photographers and most poor photographers like myself these prices sound batshit fucking crazy. Well, those prices are cheaper than the retail prices of $349.00 & $599.95 after the Kickstarter is over. Yes, those prices seem even more batshit fucking crazy, but in the photography gear world, well, it's not that bad. Yes, I have tears forming in my eyes and bile in the back of my throat as I write this.
Consideration must also be given that Peak Design is an American company whose headquarters is in one of the most expensive parts of the country. All manufacturing is done in factories that tout fair pay. So, considerations must be made.
Am I getting one? Ehhh…. I'd love to have one, preferably two, so Jas could have one of her own, but those asking prices are steep for my blood. Now, if I had a steady healthy paycheck would I get them? Absofuckingloutly!
Look at it!
It's everything, every, fucking, thing, I ever wanted in a tripod! Lightweight, compact, cool looking AND it works with my Peak Design Clip!
Look at that awesome ball head!
If I can afford this someday, yea, I'm getting it. For now, it's on the want list.
Should you back it on Kickstarter?
All that said, it's already shattered it's funding goal. Peak Design has done several successful Kickstarters so far. I'm not an expert here, but I trust them. Check out the Kickstarter link below as well as Peak Design's social media links.
IF YOU ENJOY THESE SORTS OF POSTS PLEASE TRY AND HELP US BY SUPPORTING US ON PATREON.