Nardio Entertainment News

NOT SAFE FOR WORK TRAILER BELOW – VERY VIOLENT/BLOODY
Fair warning…
OK, ready?
READY OR NOT
I'm not a fan of horror.
I've said it a bunch of times here and try my best to avoid it whenever possible. I REGULARLY unfollow people on social media who post gross or bloody images or costumes. So yea, not a fan.
The there is funny/interesting horror. As long as it isn't torture porny, I'm kind of OK with it. To a point.
READY OR NOT looks to be right up my alley. I didn't watch the whole trailer below, for fear of spoilers, but from what I've seen, READY OR NOT looks good.
YouTube Description below:
READY OR NOT follows a young bride (Samara Weaving) as she joins her new husband's (Mark O'Brien) rich, eccentric family (Adam Brody, Henry Czerny, Andie MacDowell) in a time-honored tradition that turns into a lethal game with everyone fighting for their survival.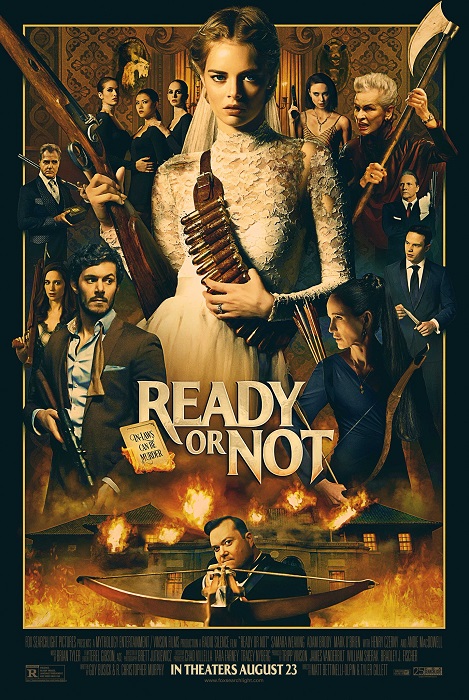 So yea, I might rent this one. It seems smart, kinda funny and really tense. Maybe, just maybe, this might be a hit for me.
READY OR NOT comes out August 23rd.
Ready or Not, Here They Come.#ReadyorNotMovie

In Theatres Everywhere August 23 pic.twitter.com/wczXMV9oFy

— Ready or Not (@Readyornotfilm) June 17, 2019