The Nardio Game Review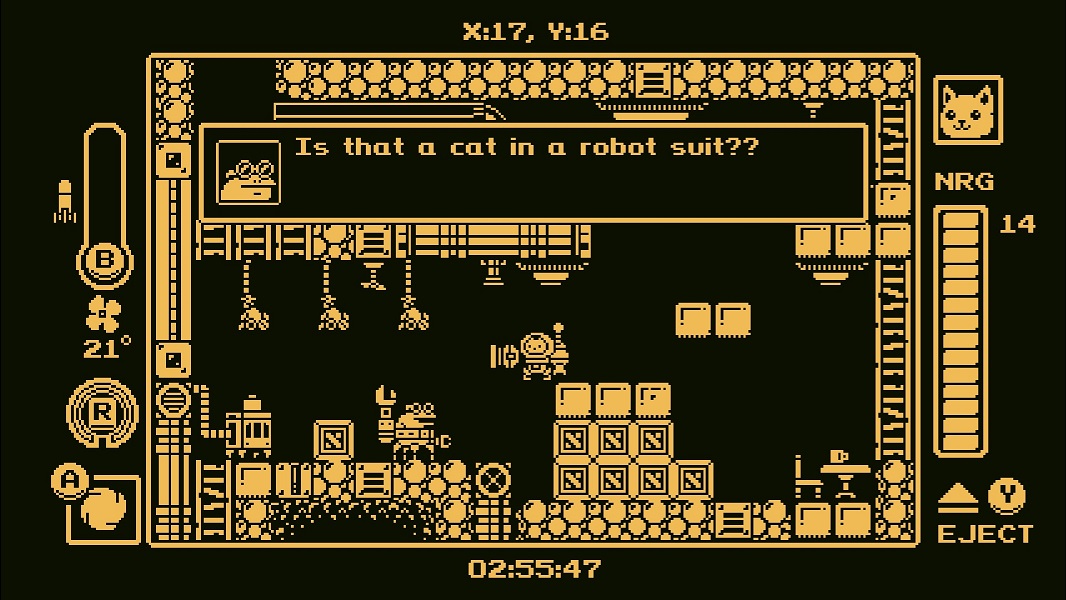 Gato Roboto
Is Gato Roboto Worth Your Time?
YES!!!!!!
What Did We Play It On?
Steam PC.
Official Steam description:
ABOUT THIS GAME

Pounce inside of your cozy armored mech and set off on a dangerous trek through an alien underworld full of irritable creatures and treacherous obstacles in a valiant effort to save your stranded captain and his crashed spaceship. Tiptoe outside the friendly confines of your technological marvel and follow your feline instincts through tight tunnels and mysterious waterways to scavenge for new weapons and gear. Adventure awaits the most curious of cats in Gato Roboto!

* Explore the underground labyrinth of a deep space outpost and uncover the dastardly deeds that unfolded before your arrival.

* Blast and dash your way through enemies and obstacles in an agile mech suit to face the guardians stationed precariously throughout the base.

* Cautiously venture outside the mech and risk all nine lives to explore areas inaccessible to your bulky, mechanical armor.

* Discover secrets abound and gather new weapons and items to help open up new areas on your journey through dozens of handcrafted environments.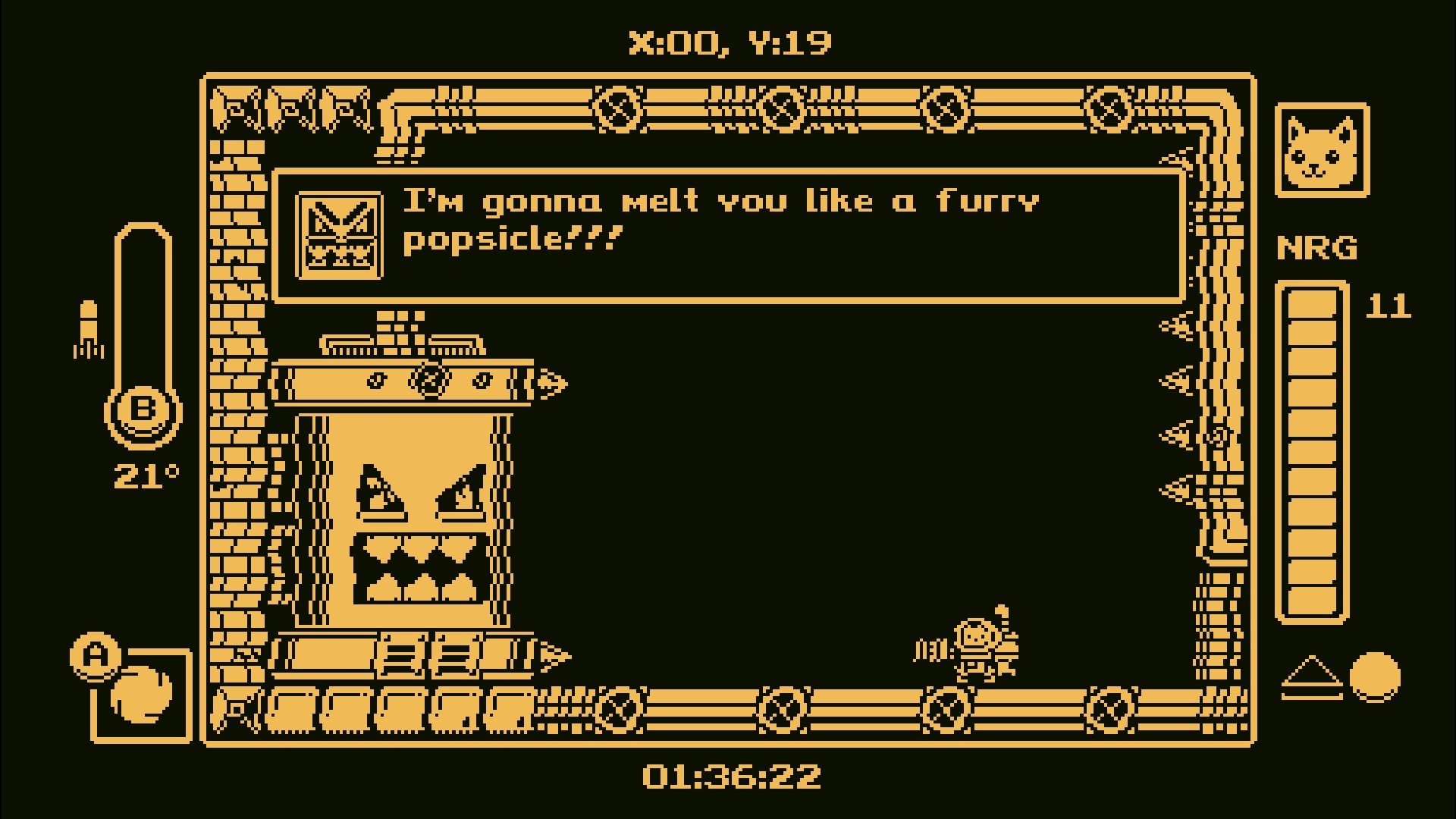 Honestly, About This Game:
Gato Roboto is a metroidvania, 2d, side scrolling, platformer that is full of charm, great platforming and personality.
Gato Roboto isn't very long, I think it took me about four hours to beat at nearly 100%. The thing is, those four hours had me smiling, laughing and enjoying myself. So yea, in case you were looking for a Hallow Night, sort of massive, massive adventure, Gato Roboto is not for you. But, If you are looking for a fun game for a weekend or a night full of caffeine and good ole fashioned 2d platforming goodness, I wholeheartedly recommend this game.
The controls are tight. The gameplay is intuitive without feeling easy and the music is really good. Gato Roboto's upgrades feel good to play with. Gato Roboto manages to do lots and lots of callbacks to the classics metroidvanias, while still making itself feel, unique, interesting and enthralling. That is really, really rare.
I really, hope there are content updates later on that beef up the game a bit with a few challenge levels. I'm not saying the game is easy, I'm saying I want more to come back for funzies.
Gato Roboto is one of those game that looks really bad in screen shot form but is looks great when playing it. I really enjoy the graphics in the game. A great bonus is all the bonus skin colors and all the visual callbacks that comes  with them.
I don't really have any complaints about the game besides the ending not being great. But besides that, Gato Roboto is something that I've been recommending to friends and family for a while now. It's cheap, easy to play, doesn't take forever and leaves you with a smile on your face.
So far I played it once on Twitch and can see myself replaying it on my YouTube channel for fun and to finally 100% it. Heck, maybe I can try to be one of those cool speedrunning players and see what my best time could be??!?!?
At $7.99 full priced this is a bargain and a gem. 
Get this game!
Category Action, Adventure, Arcade, Platformer
Publisher Devolver Digital
Developer doinksoft