Nardio Photography Adventures
In today's post we feature a tiny little wasp (?) finding a mini oasis in the local garden.
There it was, just hanging out getting a drink on a rock. I loved it. This is a simple pic but also a fun one for me. I love being able to notice and capture this tiny and yet huge world, well within sight. This little scene was taking place right off the walking path in our local community garden.
Check out the full picture below: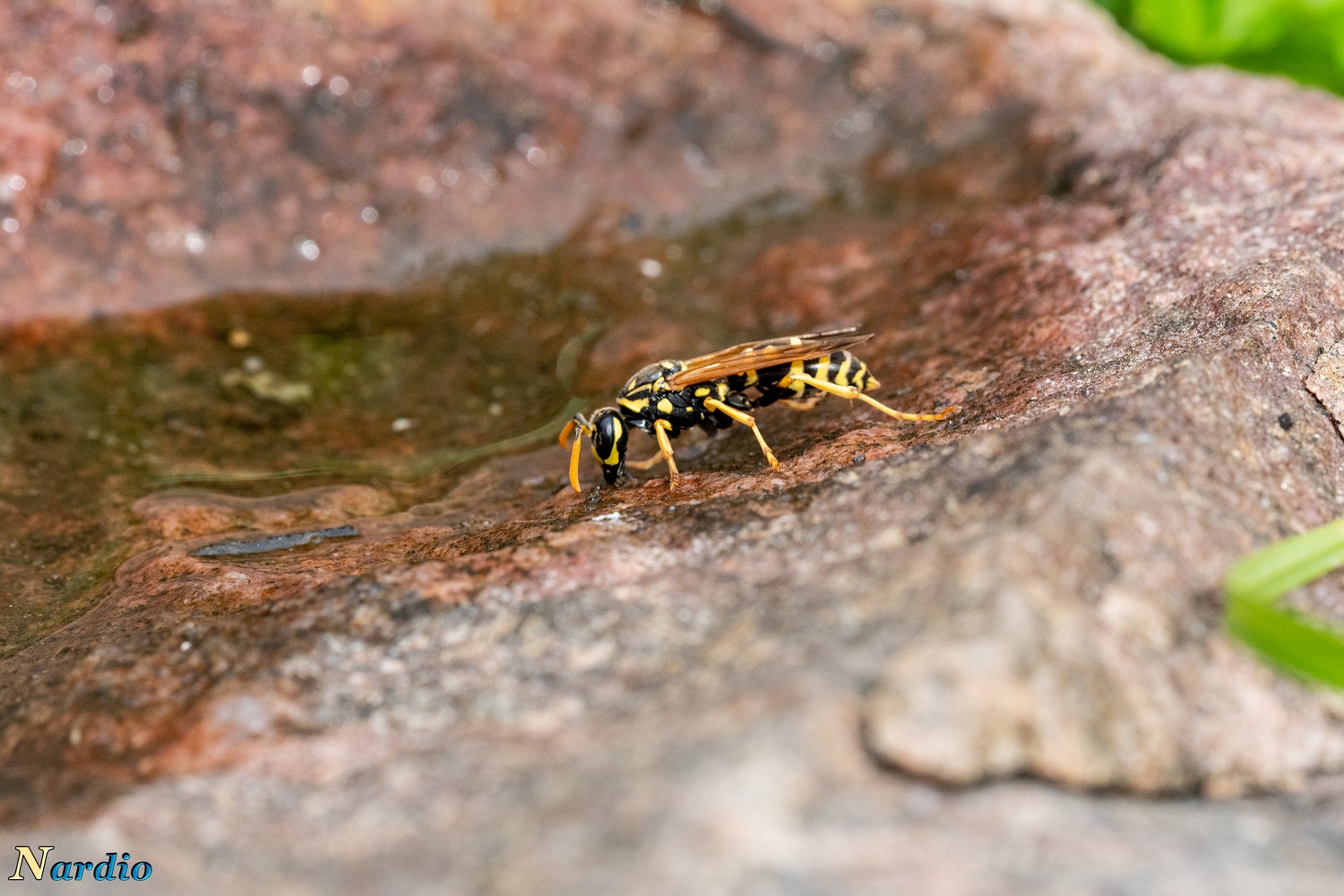 Hope you are having a great day!
HAPPY SATURDAY!
INFO
Camera: Sony a6500
Lens: Sony 90mm 2.8 Macro
Speed: 1/250 ISO: 1600 F-Stop: 10