Nardio Cosplay Adventures
365 Days of Cosplay
How would you feel about a new cosplay post every single day?
Every morning at 7AM there will be a new cosplay post waiting for you all to check out at work or on the go.  Why?  Well, it seems cosplay is one of our biggest drivers of views. Also, I put a post out about this on Nardio's Instagram and it was unanimous that people would not only love it, but want it.
So here we go.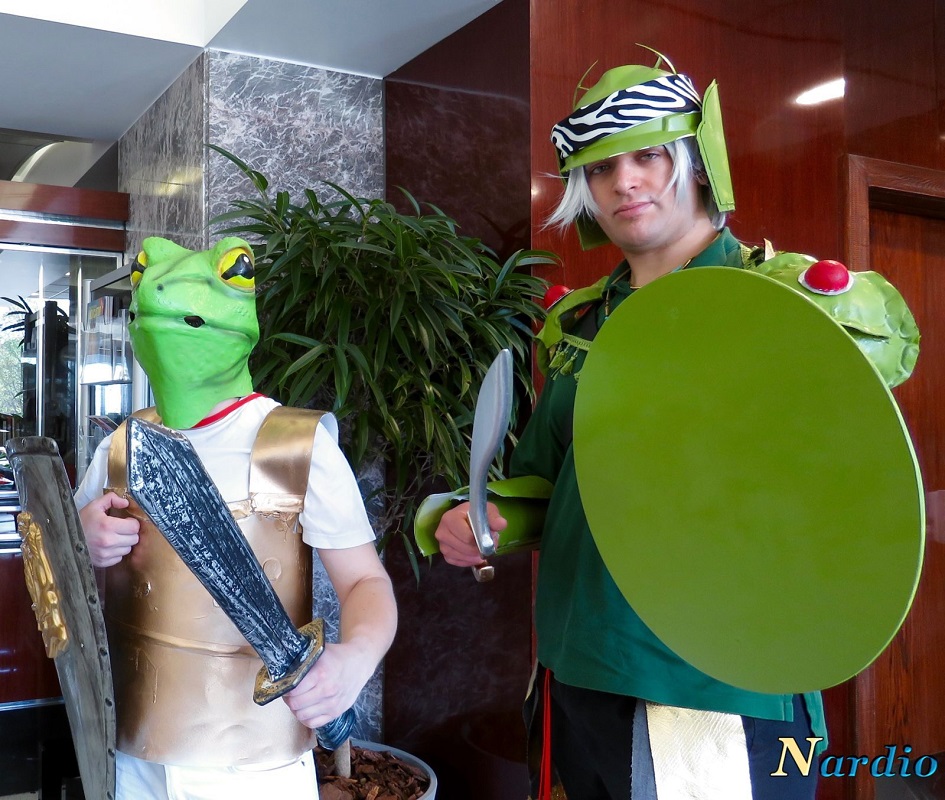 We are going to start Cosplay 365 with an old picture.
Why?
Because it's from my first cosplay interview, ever. The interview for me was a lot of fun, but it's also full of cringy mistakes. OMG, is it full of mistakes, but none of that matters, because the picture above is awesome to me anyway.
It's of two friends hanging out, enjoying a shared hobby and having a great time in college. They are both really nice people and I was lucky enough to befriend them both thanks to this interview.
Check back every single day for more cosplay pictures!