Nardio Game News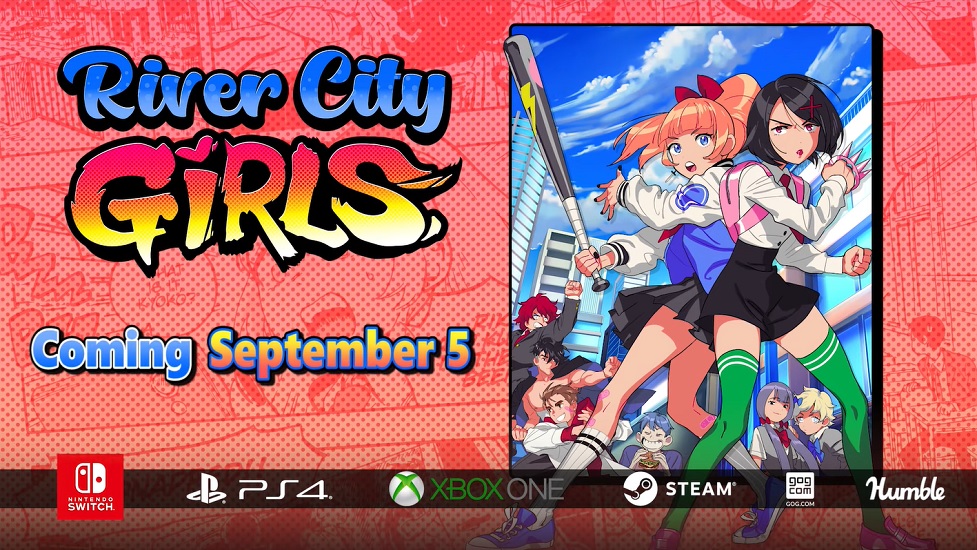 River City Girls is out today on Switch, PS4, Xbox One, and Steam!

This looks sooooooo frickin awesome. I am going to hopefully play this with Jasmine this weekend.
Check out the Steam Description below:
ABOUT THIS GAME

There's trouble once again on the mean streets of River City, but this time the boys are in over their heads! In this all-new entry in the legendary beat-'em-up series, hot-blooded heroes Kuni and Riki have been captured, leaving it to their hard-hitting girlfriends, Kyoko and Misako, to serve up some payback. As you punch and kick your way across town – either solo or with a friend in local co-op – you'll gain new skills, chow down on power-ups, wield an assortment of weapons, and unleash an arsenal of combos, throws, and special attacks that will leave the bad guys crying for mama – all in outrageous 16-bit style! The awesome action is punctuated by manga story panels, anime cutscenes, and an epic synth-pop soundtrack. It's an old-school rumble for a new generation!

Key Features:
• Wild beat-'em-up action for one or two players!
• Glorious pixel-art graphics plus anime and manga cutscenes!
• Fantastic soundtrack featuring Chipzel, Christina Vee, and NateWantsToBattle!
• Six large city regions to fight through, complete with shops and side quests!
• Loads of weapons, items, and abilities to power-up your heroines!
• Guest appearances by classic River City characters!
I'm so friggin hyped for this game. I've been keeping up with the game since it was announced and am in love.
Check out River City Girls character trailers below:
I need to play this ASAP!
IF YOU ENJOY THESE SORTS OF POSTS PLEASE TRY AND HELP US BY SUPPORTING US ON PATREON.