Nardio Cosplay Adventures
Skull Kid Cosplay
At Otakon this year, the very first person we took pictures of soon after arriving, even before getting our press passes was this Skull Kid cosplayer. They were awesome. Unfortunately, they had trouble hearing and speaking wearing this cosplay so doing an interview was sadly out of the question. Anywho, on to the picture!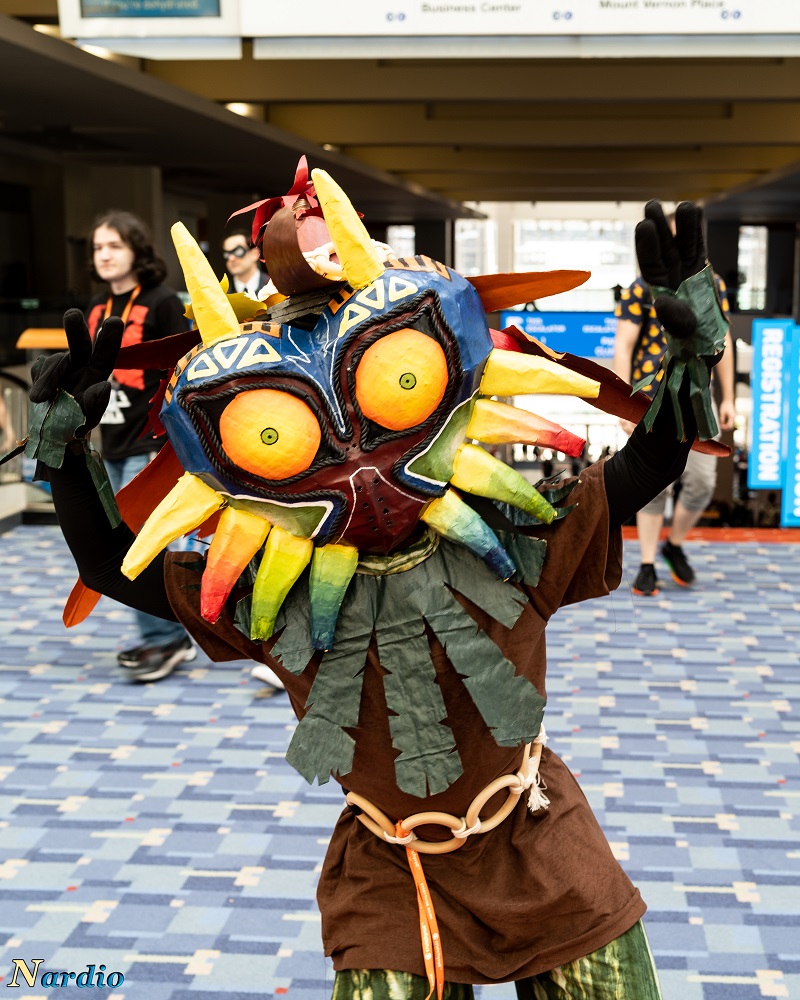 This person was a lot of fun to shoot and we loved the cosplay. If you look closely at the picture, you will appreciate the attention to detail. Thanks for the great welcome to Otakon mystery cosplayer!
To the staff at Otakon, thank you very, very much.
Check back every single day for more cosplay pictures!
#TheConIsNeverOver