Nardio Game News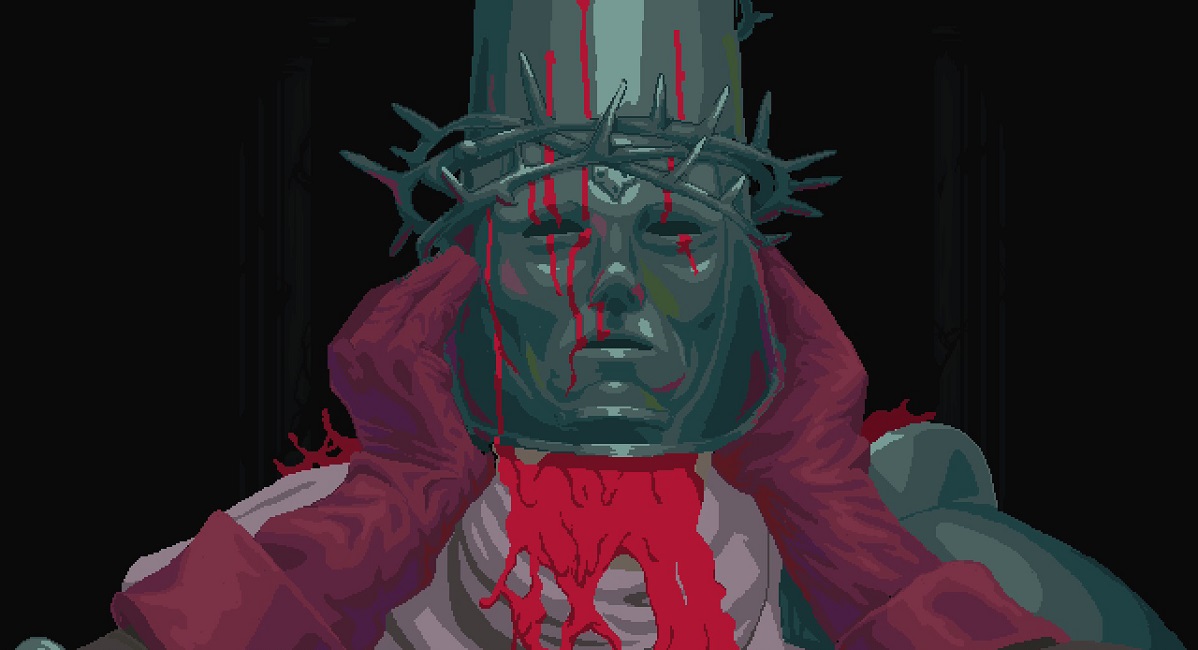 Blasphemous
OK, Imagine a Castlevania game had sex with Dark Souls.
Gross.
Anywho, Blasphemous would be the bastard child from that unholy fuckery. It's a dark 2d platformer that screams metroidvania and Dark Souls.
Check out some info from the press kit below:
Description

Journey through a nightmarish universe full of hellish, bloodthirsty creatures. Exploration, intense combat and a very twisted religious world awaits you in this action platformer, by the studio that brought you The Last Door.

History

About the game
Blasphemous is an action-platformer that combines the fast-paced, skilled combat of a hack-n-slash game with a deep and evocative narrative core, which is delivered through rewarding exploration of an intricate world comprised of non-linear levels. Submerge yourself in an uniquely awkward dark fantasy, carefully created by our awesome team of pixel artisans.

Gameplay
The core of Blasphemous is the fast, intense and non-stop action combat. You will fight and slay creatures, each one bigger and more fearsome than the last. Chain encounters at the right pace and you will be unlocking the Martyr's Excommunication mode, during which you will become almost unstoppable. Epic boss battles await you in your journey through the lands of Orthodoxia. If you manage to survive their minions, your skills will be challenged by the enormous and fierce creatures that rule this damned universe.

The Story
Set in the decaying land of Orthodoxia, a place where religion is of the utmost importance in the eyes of the populace, superstition runs amok, and churches outnumber people two to one. You will find yourself in this agonizing territory in the wake of the Age of Corruption, during which practically the entire population was transformed into hideous beasts as a punishment for their mutual blasphemy and inadequate worship; creatures that had deepened their profound faith, developing an unstoppable bloodthirst you now have to contend with…
Check out the trailer below:
Blasphemous has, for the most part, pretty solid reviews on Steam. I've heard from a few friends that it also runs well on the Switch.
Blasphemous is now available for XBox, Playstation 4, Nintendo Switch and Steam.
IF YOU ENJOY THESE SORTS OF POSTS PLEASE TRY AND HELP US BY SUPPORTING US ON PATREON.