Nardio Cosplay Adventure
Stain
Who's a baddass passionate evil killing mass murderer? Stain is!
Stain is a really, really interesting character that sadly hasn't had much time to shine. Debuting first in My Hero Academia and later on getting a bit of backstory in My Hero Academia Vigilantes, Stain is just a scene stealing baddy that I adore. Well, at Anime NYC last year I ran into a hella talented cosplayer who did an awesome Stain cosplay.
Check it out: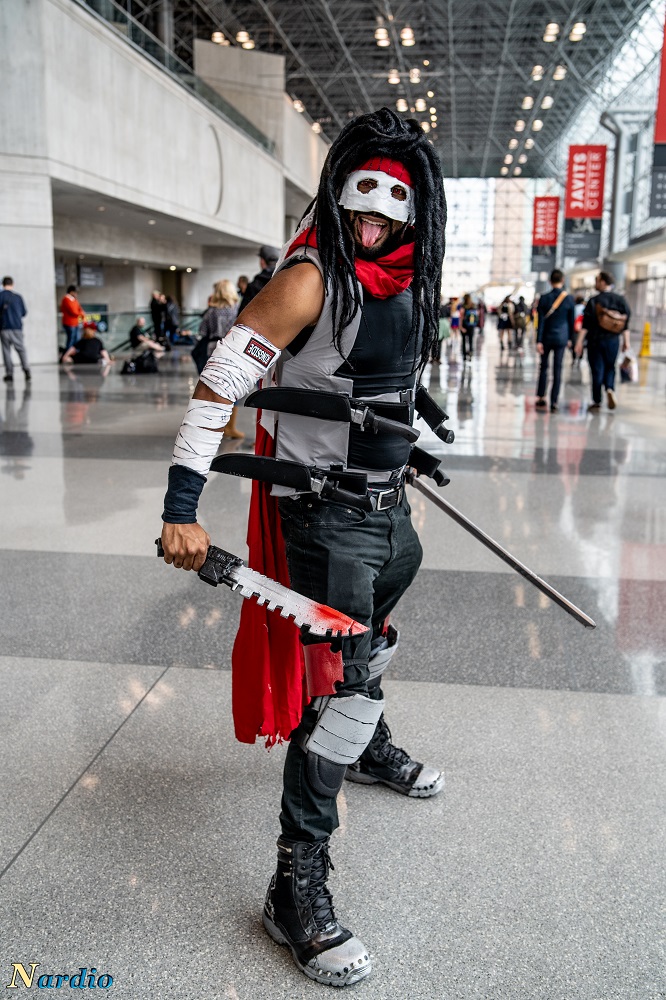 How amazing is he?!?!?!?!?!?!?
Check back every single day for more cosplay pictures!