Nardio Visual Novel News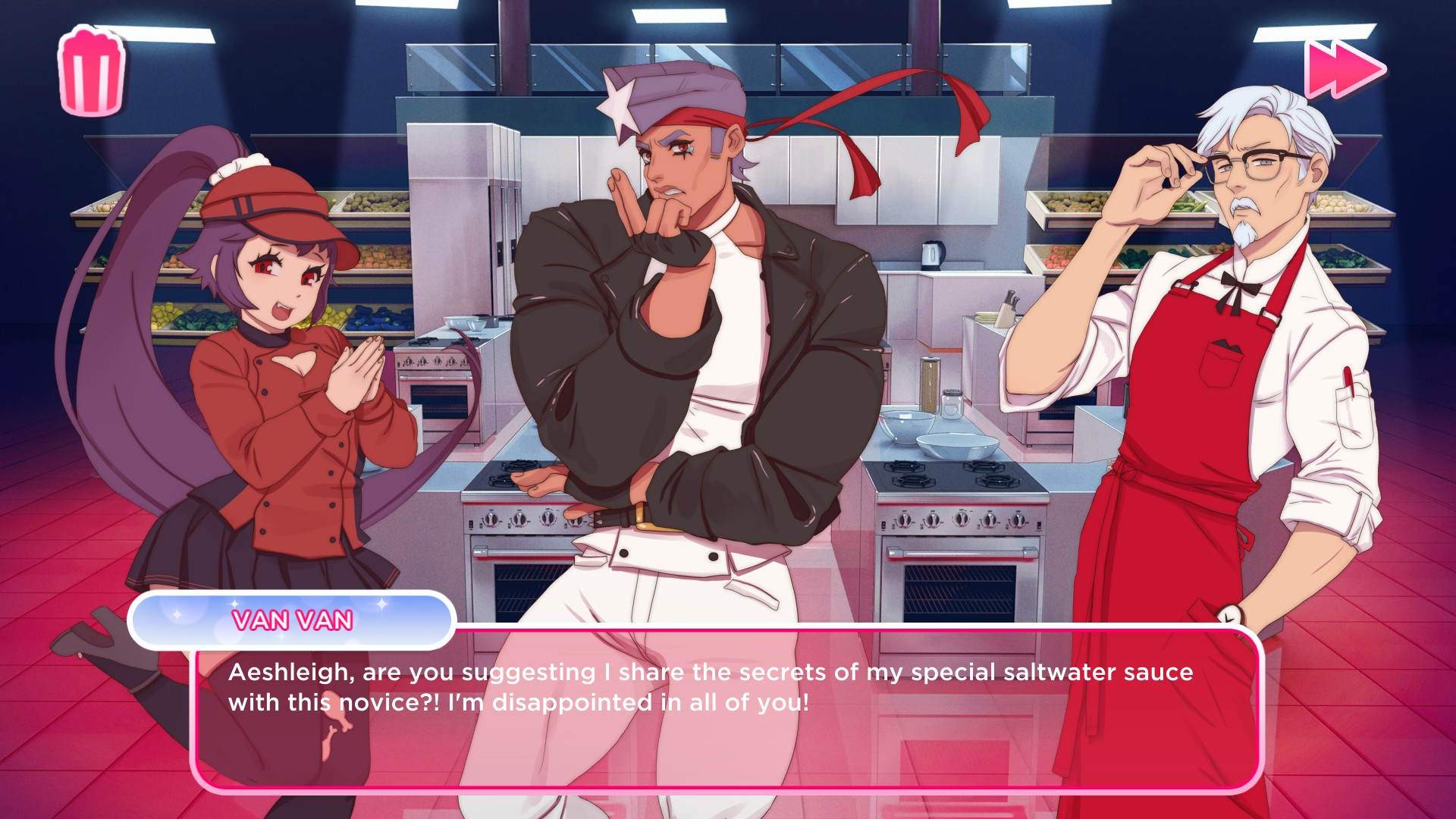 I Love You, Colonel Sanders! A Finger Lickin' Good Dating Simulator
Next week this insane and awesome looking visual novel comes to Steam.
Check out the Steam description below:
ABOUT THIS GAME

From the same people who brought you the bucket of chicken, comes the world's first Colonel Sanders dating simulator.

I Love You, Colonel Sanders! A Finger Lickin' Good Dating Simulator follows you, a promising culinary student, as you try to date your classmate, Colonel Sanders. Throughout your journey, you'll be faced with life-changing decisions that will affect your chances of friendship and love. But be careful! Your choices have real consequences with real animated characters' feelings at stake.

Do you have what it takes to survive culinary school? Will Colonel Sanders choose you to be his business partner? Or maybe even so much more? Find out in the most finger lickin' good dating simulator ever created—a game that KFC actually made.

Features:
– 9 lovable characters
– Multiple hours of play-through
– Dateable Colonel Sanders
– A secret ending! Shh!
– Secret recipes! Double Shh!
– Cooking battles
– Battle battles
– Earn a degree from a fictional culinary school
– 11 Herbs and Spices
– Cute miniature food
– Officially created by KFC. No, really
IF YOU ENJOY THESE SORTS OF POSTS PLEASE TRY AND HELP US BY SUPPORTING US ON PATREON.