Nardio Cosplay Adventures
Steampunk Link
Say hi to Ben and take a minute to adore his Steampunk Link cosplay: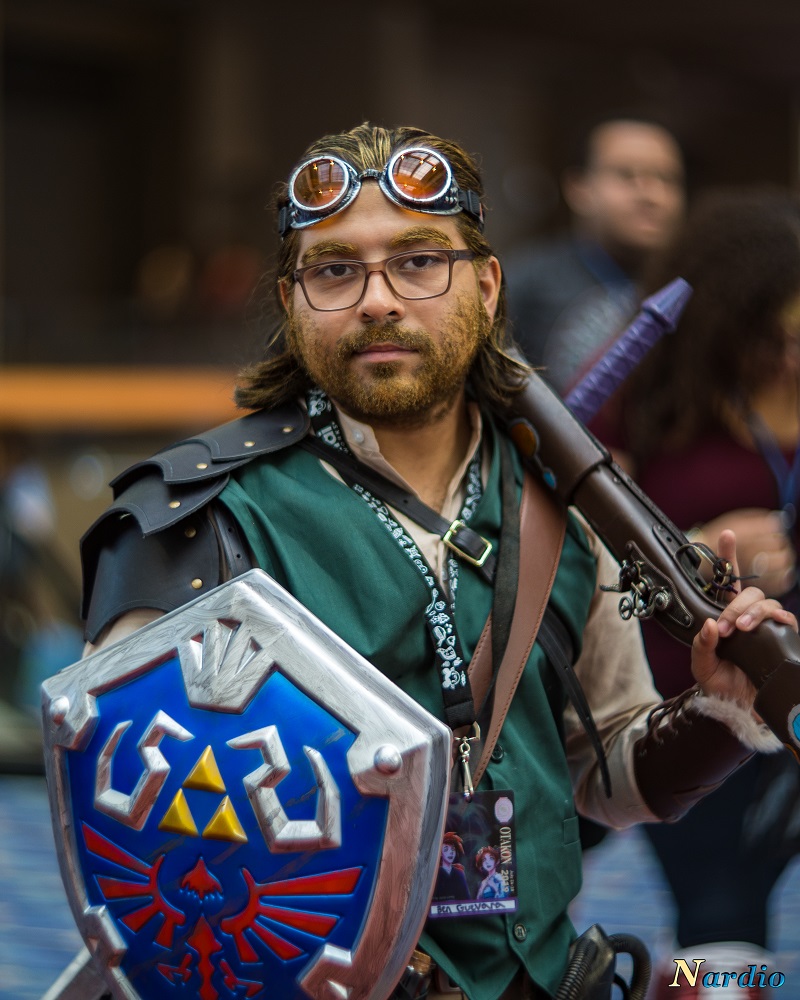 Ben is a super duper nice guy I met, shot and interviewed at Otakon and let me tell you, he was awesome. I loved his cosplay and he was a great person to meet and get to know. Expect more great pics from this shoot as well as an interview you will enjoy.
Be sure to follow Ben as well as Otakon as the social media links below!
Check back every single day for more cosplay pictures!
INFO
Camera: Sony a7III
Lens: CYCLOP 1 H3T-1 1.5 85mm Lens
F: 1.5 ISO: 200 SS: 1/250