Nardio Cosplay Adventures
Cosplay 365 Alt Junkrat Fun
In the mood for some Overwatch Junkrat cosplay?
Check out two of my con pals being really awesome at AnimeNext. One is Joker Junkrat and the other is Bunny Suit Junkrat.
Both are awesome.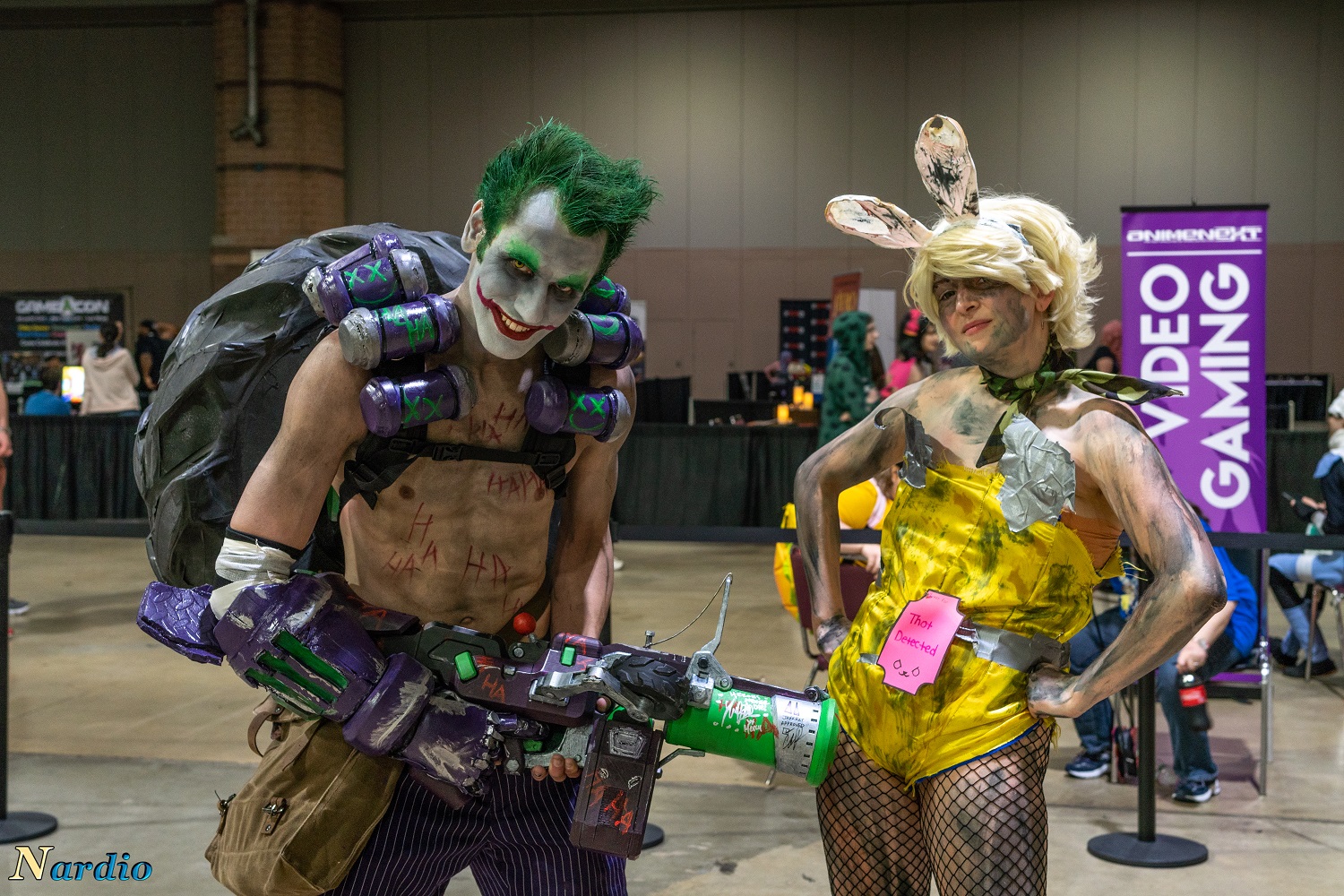 Huge thanks to Blackdagger Cosplay and Lavender Scented Cosplay for taking the time to shoot and hang and be silly.
Be sure to check back every single day for more cosplay content!
IF YOU ENJOY THESE SORTS OF POSTS PLEASE TRY AND HELP US BY SUPPORTING US ON PATREON.