Nardio Game News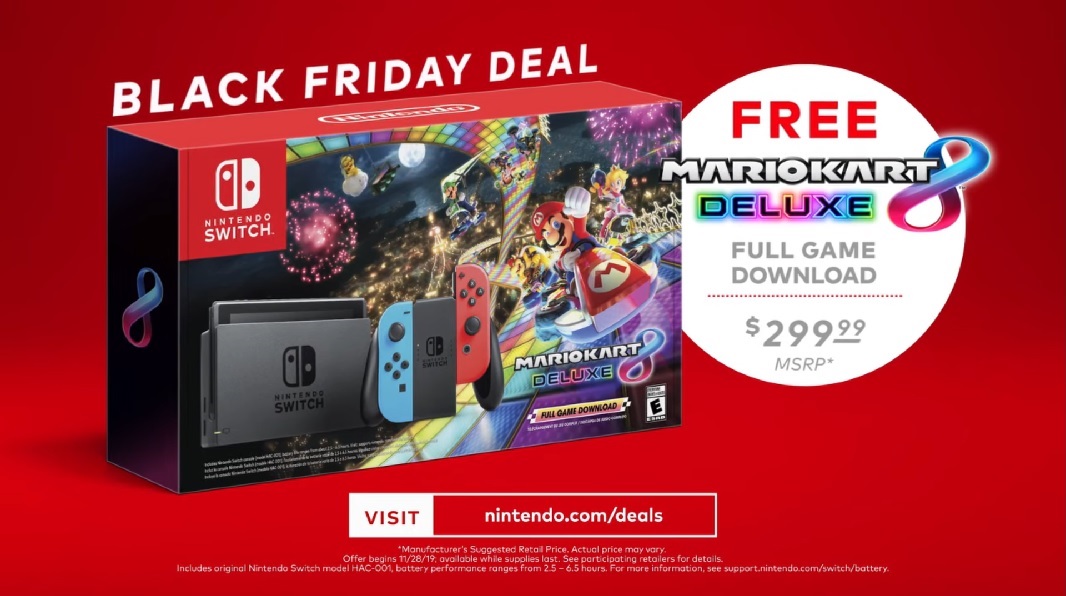 Nintendo Switch – Black Friday Special Offer
Have you joined the almighty cult of the Nintendo Switch?
If not, now is a great time to jump in with the Black Friday special offer.
Buy a specially marked, and that is the important part, Switch, and get yourself a download code for Mario Kart. Honestly, I think Nintendo should have done something similar to this from the start but now is a good time to start pushing these bundle deals.
Next year we are going to see the launch of some new consoles so we might even get even better bundles later on. I think Mario Kart and Super Mario Maker 2 would be an awesome bundle for 2020.