Nardio Cosplay Adventures
Samurai Genji Cosplay
At Anime NYC this past weekend I met Alli-Z Cosplay and was in love with her awesome, awesome, Samurai Genji cosplay. She was this tall and powerful legendary master warrior and it was a sight to behold. Thankfully, she was up for shots and an interview that I know you will love. For now, check out a great preview picture of what is to come.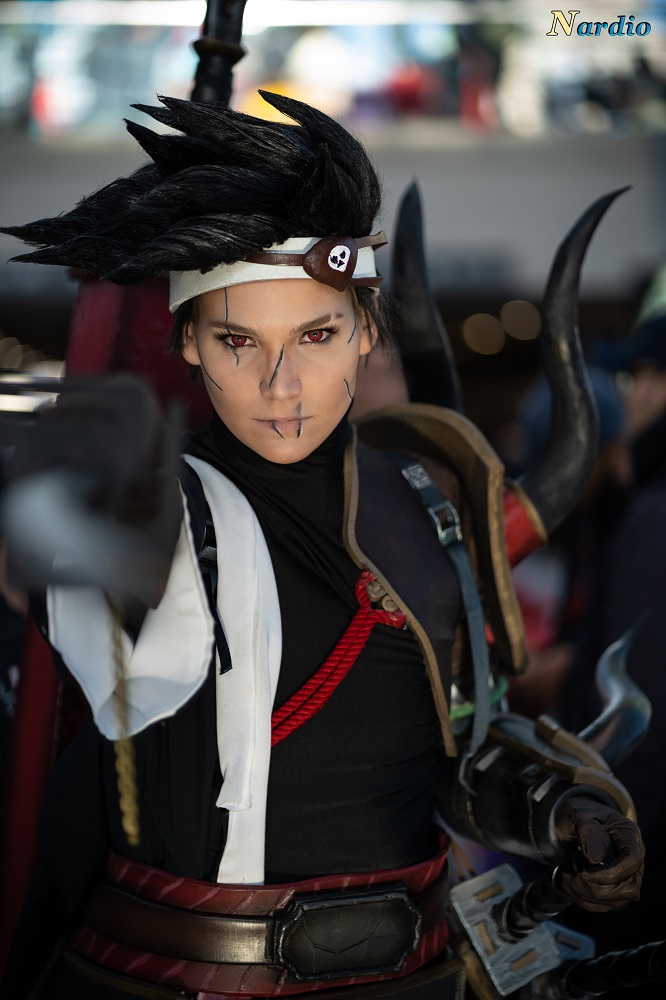 Huge thanks to Alli-Z Cosplay and Anime NYC for this. Alli-Z Cosplay was super easy to shoot and her Samurai Genji cosplay was perfection. She was very nice to talk to and a joy to interview. Please, give her a follow at her social media links below.
Of course, a gigantic thanks goes out to the amazing staff at Anime NYC for allowing us to be there as press and to cover them. The event was mind blowing. I am so very happy to see the con I love doing so well. Thank you all for all of your hard work. Anime NYC 2019 was a huge success.
Check back every single day for more EXCLUSIVE cosplay Content!
INFO
Camera: Sony a7III
Lens: Sony 85mm 1.8
F:1.8 SS: 1/320 ISO:64