Nardio Game News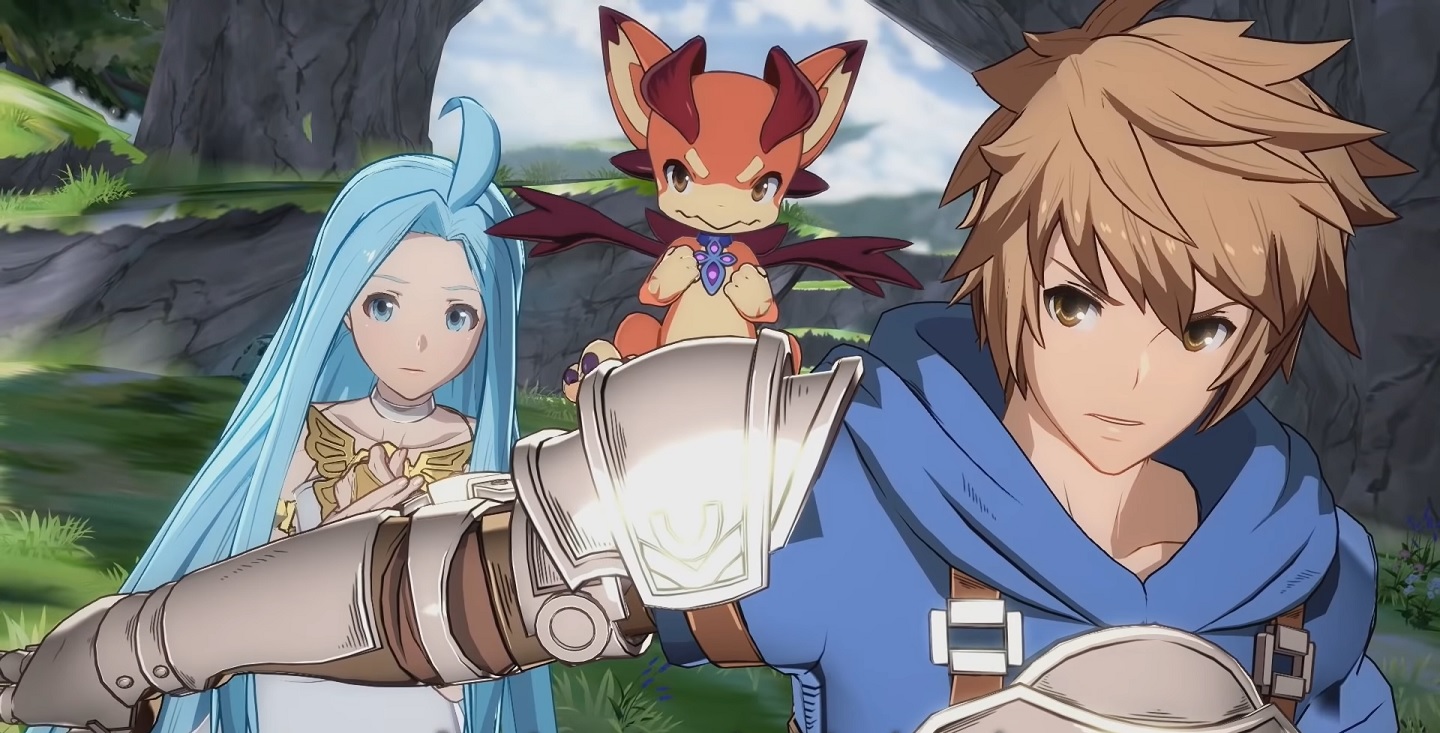 Granblue Fantasy: Versus
I'm super duper curious about the Granblue Fantasy. I keep coming across the art, the character trailers, and mobile game ads. Heck, there is even a show in my Crunchyroll backlog that really, really looks interesting called, Granblue Fantasy. Well, there is a fighting game coming out soon that looks super great!
Check out the official trailer info below:
Granblue Fantasy: Versus is coming to North America on PlayStation 4! An international mobile game hit, Granblue Fantasy has topped the charts, charming players across the globe with a plethora of lovable characters and story-driven mechanics. Now, legendary fighting game studio Arc System Works and Cygames are teaming up to bring the universe to home console in an action-packed head-to-head fighter. Featuring a colorful cast of their most popular "crewmembers," each with a unique fighting style that is easy to learn but hard to master, Granblue Fantasy: Versus is sure to appeal to fans of Granblue lore and fighting games alike.
I've been watching character trailers for Granblue Fantasy: Versus and damn does it look good. Like, really, really good.
Check out a few of the trailers they have below, check it out:
Check out more about the game from the official website description:
KEY FEATURES

•An Anime Fighter for Players of All Levels!
Arc System Works, the team behind critically-acclaimed fighting series BlazBlue, Guilty Gear, and Dragon Ball FighterZ, and Cygames, the people behind the international mobile phenomenon Granblue Fantasy, usher in a new era of fighting games with a rich and accessible battle system suitable for beginners and veterans alike.

•Fight as Your Favorite Granblue Characters!
A balanced and varied cast of combatants are ready to duke it out, each with their own individual fighting styles and dazzling skills. Whether it's the well-rounded Katalina, the long-range specialist Ferry, or the dual blade wielder Lancelot, there is a character and style to suit almost anyone's tastes.

•A Gorgeous 2.5D Style World, Accompanied by Memorable Melodies!
High production values recreate the well-known locales of the Granblue Fantasy universe in vivid 2.5D, bringing these environments to life as crewmembers cheer in the background, all accompanied by Stelle Magna's stirring soundtrack.

•Captivating Visuals, Designed by a Fantasy Expert!
Hideo Minaba of Final Fantasy series fame contributes as art director, lending his extraordinary talents and unforgettable character and world designs to the Granblue Fantasy universe!
Granblue Fantasy: Versus comes out February 20th, 2020 in Japan.