Nardio Review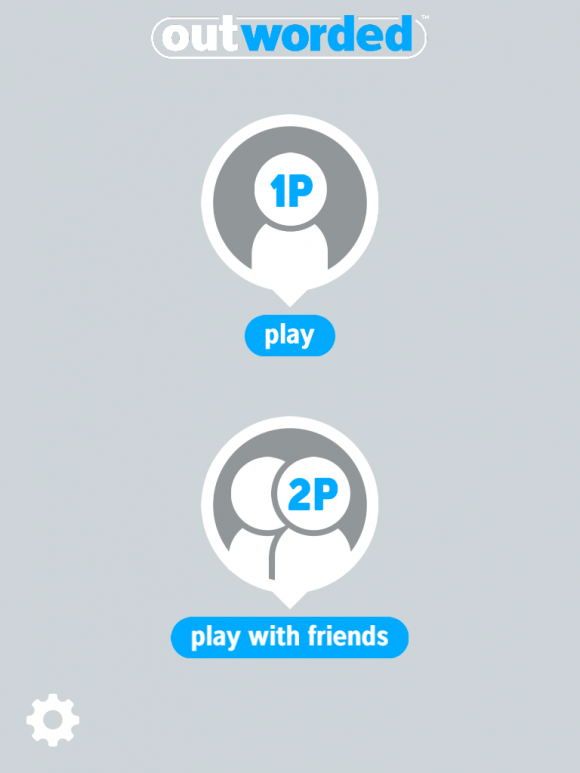 Is it worth your time?
YES!!!
What should I play it on?
Outworded is an universal app playable on all devices iOS 4.3 or better. As always, I prefer gaming on my iPad 2.
What did you think without spoiling it?
Outworded is a wonderful free word search game that can be enjoyed alone or with other people.
Just get this.
Growing up, one of my favorite things to do was play word search games with my grandmother.  She and I would spend about an hour or two every night just circling pages in word search books. I think it's thanks to her and those books that I became such a fast reader.  Every now and then I pass the word search books in stores and fondly reminisce about those times. Then I pick up three or four books at a time. Thanks to Backflip Studios I can now play those games on the iPad for free!
Outworded is a simple word search game perfectly implemented for iOS. There's no fancy graphics, music or sound effects here, just simple and clean word searching fun.  I have to say everything works perfectly and I haven't found any problems at all.  The game is ad supported since it's free. If you want to turn off the pop up ads in between games you can shut them off for $1.99.  Since that's around how much those books cost in my local Duane Reade it's a heck of a bargain!  The game supports timed and untimed single player games and multiplayer games through random games, Facebook, and twitter.
Freemium done right.
How does it play & Why it works:
Outworded is a perfect word search game.  The interface is flawless, the background music is great and the single and multiplayer games run smoothly.  There is nothing superfluous here.  My favorite part is that there is no need to ever be online to play this.  Buying out of the ads is pretty cheap when you compare it to the cost of buying these books all the times.  My grandmother would have loved this app.
In Closing:
Just download this.
Basic Info:
Price: FREE on the Apple App Store!
$1.99 to buy out of ads
22.2  MB
Off and Online play
Great replay value.
One save slot (You really don't need another)
Web links:
Developer: http://www.backflipstudios.com/games/
Apple App Store: https://itunes.apple.com/us/app/outworded-word-search/id604198004?mt=8