Nardio Otakon Coverage

Check out the new press release from our friends over at Otakon!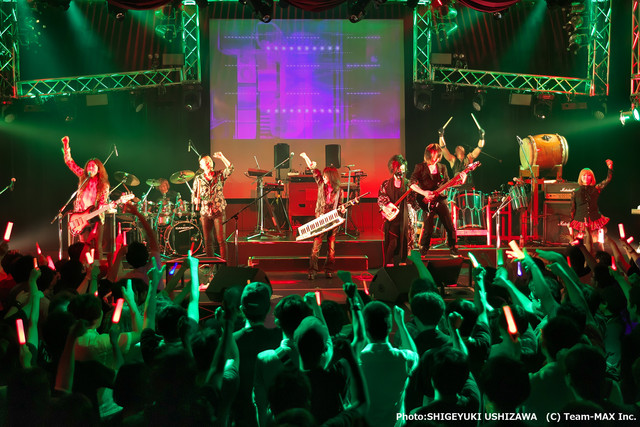 Yaiba to Perform at Otakon 2023

Washington, D.C. (April 28, 2023) – Yaiba, the band established by composer Yasaharu Takanashi, will perform the Friday concert at Otakon 2023, according to Otakorp Inc. Takanashi is the composer of "Naruto Shippuden," among other anime series
Yaiba fuses orchestral rock music with Japanese traditional instruments. The group consists of Yasuharu Takanashi (keyboard), Hiroshi Motofuji (Japanese taiko drums), Kenji Fujisawa (guitar), and other top-notch rock musicians/composers, creating high-voltage Japanese Rock sounds.

They filled up the venue of 10,000 people for two shows at the JAPAN EXPO Paris convention. Otakon 2023 will be held from July 28 to July 30 at the Walter E. Washington Convention Center.

ABOUT OTAKON AND OTAKORP, INC.: Now entering its twenty-ninth year, Otakon is an annual celebration of Japanese and East Asian popular culture, and also one of the largest gatherings of fans in the United States. Otakon celebrates popular culture as a gateway to deeper understanding of Asian culture, and has grown along with the enthusiasm for anime, manga, video games, and music from the Far East. Historically, Otakon has drawn up to 34,000 people for three days each year (for a paid attendance of over 100,000 turnstile attendees). Otakon is a membership-based convention sponsored by Otakorp, Inc., a Pennsylvania- based, 501(c)3 educational non-profit whose mission is to promote the appreciation of Asian culture, primarily through its media and entertainment. Otakorp, Inc. is directed by an all-volunteer, unpaid staff – we are run by fans, for fans.

For more information about Otakorp, Inc., see https://www.otakorp.org/
For more information and the latest news on Otakon 2023, see https://www.otakon.com/
As always I'm delighted for the updates. When we went to Otakon in 2019 we were absolutely blown away. Look forward to more Otakon coverage from us very soon!
Best,
Bernardo