The Nardio Review
Is Auto RPG worth your time?
YES!
What should I play Auto RPG on?
Auto RPG plays perfectly on any device.
What Did We Think Without Spoiling It?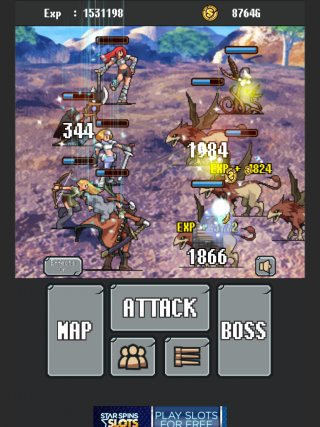 Auto RPG is great RPG/Tapper that you want to get yourself addicted to.
Auto RPG Starts off with a very lighthearted and interesting comic-like introduction and then turns into a fun tapping game. What makes Auto RPG stand out from all of the other tapping games is it's story, RPG elements and surprisingly, it's campaign that has an ending you can work towards. I love that part of the progression here is having characters that you can level up. It makes the grind seem worth it. There is also plenty of gear to be had. Auto RPG becomes an insanely addicting experience.
The tapping part of the game is on the simple side, but it works marvelously and it's part of the charm. Best of all Auto RPG is FREE. There are some ads, but they are never intrusive. Sadly you can't seem to buy out of them.
!GET THIS!
How it Plays and Why it Works:
Auto RPG plays perfectly. The campaign is surprisingly long, but never feels like it's dragging on. The smart writing kept me entertained and I was interested to see how everything wrapped up.  I was rewarded with a good experience and an endless mode to keep coming back to.
Honestly, I really feel bad about taking so long to review it. It's a lot of fun and it was ahead of its time as far as tappers went. It was the Tapper RPG before Soda Dungeon stepped onto the scene.  I'm sad Auto RPG seems to have been ignored by the larger gaming press.
I would love it if there were some sort of expansion or sequel.
No Like?
Nothing at all. Auto RPG is perfect for what it is.
Agree? Disagree? Write your comments below
Read our other App Reviews
Basic Info:
Free with ads
62.3MB
Universal app
Lots of replay
Made in Unity
Weblinks