The Nardio Anime Review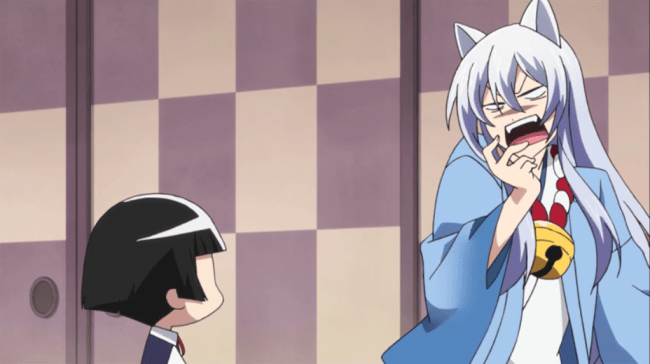 Is Guguge Kokkuri-San Worth Your Time?
Oh, hell yeah.
What Should I Watch It On?
The only place to legally stream Gugure Kokkuri-san is Crunchyroll.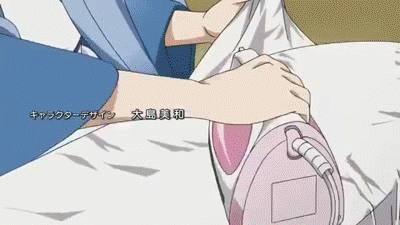 What Did You Think Without Spoiling It?
Gugure Kokkuri-San is definitely in my top 10 comedy animes of all-time behind Monthly Girl's Nozaki-Kun and Nichijou. This was adapted from a 4-panel (Yonkoma as the say in Japanese) manga of the same name, which strikes me as rather interesting considering the other two mentioned are also in the same format. Maybe it's something about having a very limited space, but it seems to translate very well into gag-ish anime.
[slideshow_deploy id='8002′]
Why it Works?
There's never a dull moment in the world of Gugure Kokkuri-San as more and more characters emerge in each episode. Of course, the main show runners are Kohina Ichimatsu – the elementary school girl who pretends to be an emotionless doll – and Kokkuri-San – a fox deity who "haunts" Kohina, but is really looking after her well-being. Along the way the dog demon Inugami and raccoon demon Shigaraki take up residence in the Ichimatsu household. Hilarity ensues as Kokkuri tries to keep Kohina safe while also keeping the other two mischeivous spirits in line.
While there's a lot of humor (and some black humor) throughout the show, there's also moments of darkness and drama too. Take for example Shigaraki. While he's a drunkard and seemingly free spirit, he has led dozens of homes to ruin ultimately leaving the children of the house without parents. And how about Kohina? While her backstory isn't explained well, it appears she is the only person living in the large temple before Kokkuri and the others arrived. Besides this it also seems like she was bullied in the past. Even Inugami is quite sad from his/her origin story to the fact that he can never win the attention and affection he wants from Kohina. If done differently, this show could easily fall into the drama category and milk the audience with all of the potential "feelz", but it expertly peppers these moments in with a heavy dose of fun. Things never get too dark or heavy, but you're struck with the notion that there's more to the story than what they are telling. Above all, this story seems to be about love, life and loss with a veneer of comedy.
I honestly really enjoy all of the characters. There's depth to each of them and they all obviously care for Kohina despite holding animosity towards each other. The artwork is very well done and really reflects the emotions of each character. What I love about the anime is the fact you can enjoy the episodes on their own as each one has a standalone plot (save a few). With that said, there is a thread that connects all of them together. When you watch all of the shows in order you really see the characters develop and are able to truly appreciate the nuanced world of Gugure Kokkuri-San.
No Like?
I really hope there's a second season of Gugure Kokkuri-San. I'd love to see the gang together again and at least dig a little deeper beyond the surface of these characters, especially Kohina and Kokkuri. Will it happen? I'm not sure, but I can wish, right?
Basic Info:
12 episodes
Available to stream on Crunchyroll