Nardio Preview
Gameacon Week
Heavy Key Studios Presents: Blind Blade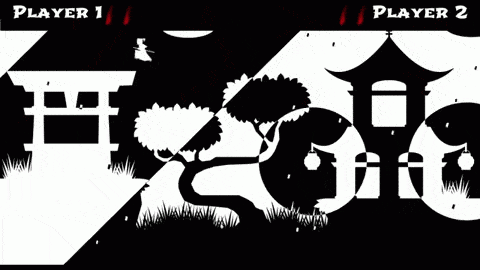 This past weekend I had the good fortune to be invited as press to Gameacon in Atlantic City at the Tropicana Hotel. While I was there I came upon an awesome game called Blind Blade. Blind Blade was inspired by the Samurai Jack episode Samurai versus Ninja. I was floored when I watched two young guys play the game. The developers at Heavy Key Studios perfectly captured what made that episode magic and turned it into a game… The game, Blind Blade looked amazing and thankfully played that way too.
Bravo Heavy Key Studios. Bravo.
Check out the gameplay video of Blind Blade below:

Thankfully the team over at Heavy Key Studios also was up for an interview. Here they went over what Blind Blade is, it's creation, and what it was created in. They also introduced their other game Rocket Rambler. Rocket Rambler is available now for iOS and Google Play. You can play Blind Blade at IndieGameStand.com
Check out our video interview with Heavy Key Studios below:

Thank you so much Heavy Key Studios for chatting with us. Blind Blade is a great game and we can't wait to see what the finished game looks like. Also a huge thanks to Gameacon for having us. This was a solid first year event and I can't wait to be a part of it for many more.