The Nardio Review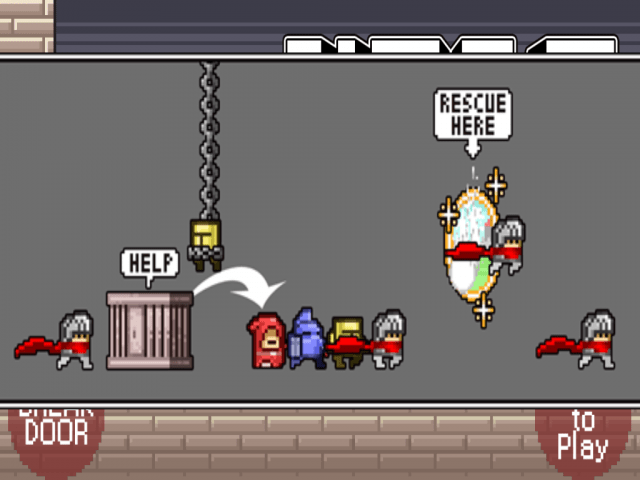 Is Hero Detected Worth Your Time?
Yes!
What Should I Play Hero Detected On?
Hero Detected is a universal app for iOS 4.3 or later and Android. You get the same great experience on all devices.  This is one of those rare gems that is installed on my iPhone and iPad.  Hero Detected is perfect for any device thanks to it's pick-up-and-play gameplay.
What Did We Think Without Spoiling It?
First off, there is a paid version of Hero Detected  for a mere .99 cents and a free ad supported version.  Both work perfectly.  The ads in the ad supported version are never intrusive.  After playing Hero Detected non stop for a while I decided to support the developer and buy the paid version.
Hero Detected is a fantastic, simple yet engaging side-scrolling runner with fast action that demands your utmost attention and tight gameplay. Hero Detected is a high score game that will have you trying to out do your own score. I love the almost twitch reaction this game demands from you.  I don't know why, but something about Hero Detected brings me back to my old N.E.S. days. I just smile every single time I play and go at least five solid minutes playing.

How it Plays and Why it Works:
Hero Detected is a phenomenal side scrolling runner.  Collect as many trapped heroes as you can and run them into the sparkling portal to rack up points.  Beware. There are non sparkly portals, ogres blocking doorways and many other traps waiting to stop your infinite run.  Hero Detected is endless, but the good endless that's about skill.  Very, very few times I would say I died because things were too closely placed together.
The art is retro awesome and the music is catchy enough that you won't mind playing non-stop. Best of all the game is cheap at .99 cents or FREE!!!
 Just download this. 
No Like?
Nothing.  Paid or free, Hero Detected is great side scrolling endless runner that needs to be on all of your devices.
 Agree? Disagree? Write your comments below.
Read our other App Reviews
Basic Info:
Free or .99 cents on iOS
7.3  MB iOS
11 MB on Google Play
Universal app
Non intrusive Ads
Weblinks
If you like this review be sure to check out the rest of our app reviews HERE!