Nardio Kickstarter Support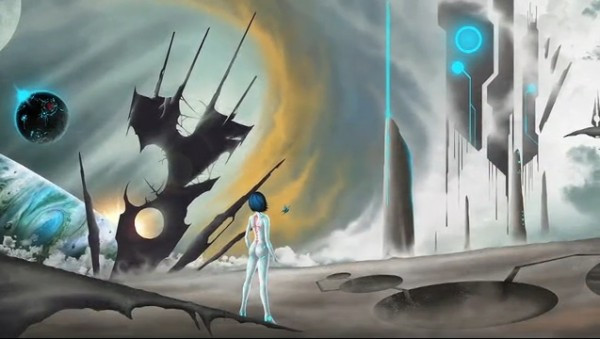 Every once in a while you meet someone who has a vision of something awesome. Something so well thought out that you just can't help but believe it. Recently that happened with me when I met Mark McCorkle at a game developers meet-up in Manhattan a few weeks back. In a room full of talented people pitching themselves and their ideas his stood out head and shoulders above the rest. Funny thing is, he wasn't even presenting that night.
After some good light conversation and tech support advice we stuck up a conversation on random nerdery and I learned about the awesomeness that will be Luna NOVA.
Luna NOVA is on Kickstarter right now and is going on its home stretch. I've already pledged $100 bucks to support my new friends dream game. I really hope after reading this that the project is so awesome that you too will fund it on Kickstarter.
Kickstart this!  Luna NOVA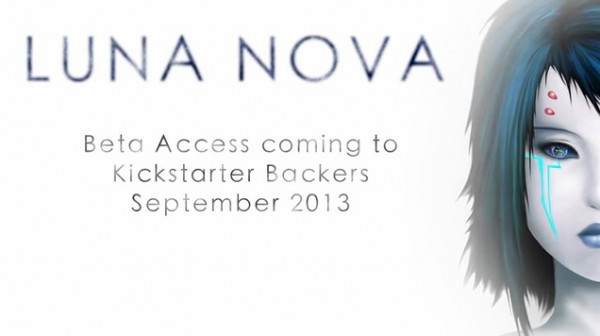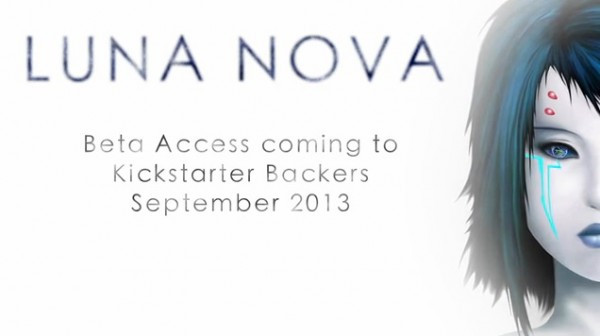 Hi Mark can you tell us a little something about yourself please?
I grew up in South Georgia about 5 miles from the nearest town. Before the internet became a household thing, I was already dialing into nearby university bulletin boards to read messages posted by college professors about the future of networked computers. I was hooked.
I've been building computers, networks and software now for about 20 years, and I've always wanted to return to my childhood fantasy of making my own video games. Over the last year I've been working on my first indie game, getting a team of people excited about the idea and now I'm searching for funding so I can afford to take the project from its current working prototype stage to a fun / playable game.
I've been building computers, networks, and software now for about 20 years, and I've always wanted to return to my childhood fantasy of making my own video games. Over the last year I've been working on my first indie game, getting a team of people excited about the idea, and now I'm searching for funding to be able to afford to take the project from its current working prototype stage to a fun / playable game.
What is Luna NOVA?
Luna NOVA is an action real-time strategy game set in a future where humans can be enhanced and alien forces have stolen the moon. This is a world where we are confronted by the reality of our role in the universe and the truth behind our beginnings, with our very existence hanging in the balance. Luna Nova is most certainly my dream game.  It is the type of game I like to play with pieces of some of the other games that have been my favorites over the years. Genre wise, I really enjoy combination genres, such as action RTS (where you mix in light RPG and twitch controls with Real Time Strategy), or strategy / squad FPS where you have to manage a squad, take territory, and manage resources.
How long have you been working on this?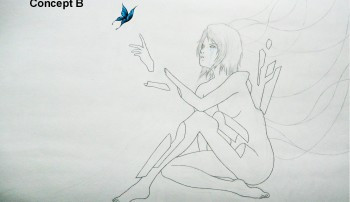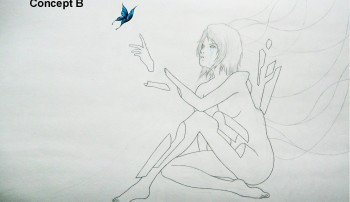 It started with me and my son sitting on an Amtrak train hogging a table with 2 power plugs for about 20 hours. He started with the game mechanic and then went into the story. Since then, he's been helping here and there on the story, but mainly focusing on school during the year.  Now that he's done with school for the year, he's happy to be back on the project. We've been working on the game on and off for less than a year.  First it was just my son and I, then we added another programmer and then the artist. We got really lucky and found the artist that we have now and now only can he do amazing character designs. He also does really smart landscapes with multiple layers which will make our cinematic scenes easy to do on all of our target platforms.  Most recently we've hired a writer to get our stories straight, and now I've got a videographer, two voice actors, and someone helping me do the marketing.
What is unique about Luna NOVA?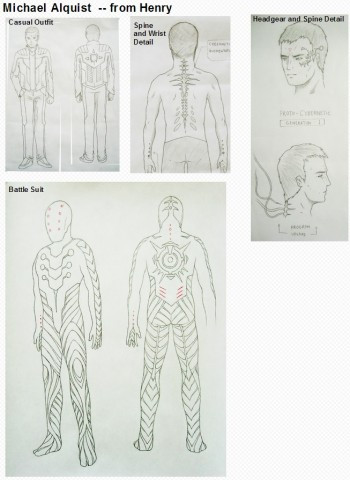 If you have a computer with a web browser, you can play Luna Nova. It doesn't matter where you are, or what operating system you are running, it will work just as well on your Mac as it does on your friend's PC.  It also gives us the flexibility to eventually push Luna Nova onto mobile devices (phones AND tablets) and onto the many new consoles that are running Android like the Ouya and Gamepop.
So an average session will go something like this.  You'll pop open a tab in your browser, play a match earning XP and perhaps discover some new secret in the back story of our universe. After, you can choose which character skills to spend your earned XP on or save them up for something big.  You can also share the game with your friends (via email, twitter, or Facebook) and get a percentage of the XP they earn as a bonus to your own XP earnings.
Luna Nova will be combining casual gaming with a longer story arch with long term RPG character development.  Since it is browser based, we can listen to player feedback and drop in new skills, equipment, levels, and enemies as often as is feasible.
What are the game mechanics?
This first release of the game will include PVE (player versus environment) matches and goal-based matches where you will have to locate and acquire certain artifacts. To win a match, you can't just shoot everything until it explodes. Though that is one of the required skills, you'll also need to learn the proper method of attack for each map. To do this, you need to use the skills of your pilot and strategist, upgrade the technology of your ship, and research structures to be able to conquer and hold areas on the map.
What about the controls?
We believe we have an interesting set of controls for Luna Nova, but we are following the innovation of many of our favorites before us. Top down space games like Asteroids, and then as recent as S.P.A.Z, and Armanda Online really inspired our ship movement controls, but then our base construction casting system was molded after Magicka's magic casting system.
How are you working to make sure the gameplay is balanced?
This one is always a challenge for any kind of strategy game. What we chose to do is two parts. One, we have a level editor that lets us tweak a level in real time and then play test it to feel how well the tweak works. Two, we put all of the upgrades, their dependencies, their costs and their strengths into a simple to edit spreadsheet so that we can hand that part of the balance off to anyone that knows how to run a spreadsheet. We then have them reload the game and play test their proposed balance. Instead of just letting people beta-test the game after we've made tweaks, we can very quickly stand up a copy of the game for someone to play, let them tweak their own copy and submit the balance changes back to us.
Cue funny story about watching the first alpha play through with friends:
I was nervous at first because a LOT of people died really quickly (and we can see the stats on the server). My earliest alpha testers weren't having fun and just getting spawn camped by enemy turrets and ships. Now that we are balancing out the gameplay, resetting the spawns to being in neutral territory and giving the player enough time to play a little bit before the enemies come after him, it's letting new players figure out the controls before they are in mortal danger. I'm imagining a tutorial level would help too, but we'll get to that in a bit!
What are some of the challenges you have faced?
This is my first game where I've built code for the front end, so I'm learning a lot. This is also the first Kickstarter I've ever been in charge of, so I'm learning a lot there too. My goal is to get the Kickstarter funding during the month of June, and then spend the next 3 months working hard on the game building what I can and paying my other developer to build the things that are too complex for me.
Are you worried about clones?
We are actually building our server to be VERY simple and to allow other developers to build games which can log in with the same credentials as our games and even share XP, rewards, and items. We won't be attractive to other developers until we've done two or three games using this framework ourselves, but after that we are actually HOPING to get games to take our format and run with it.
Anything else to share?
We aren't a really a company, just a loose association of people that believe in what we are doing. Come follow me on twitter @mccorkle or on https://www.facebook.com/markmccorkle. Luna Nova is our first indie game that we'll be releasing and we'll be iterating on it for at least 3 months after its release.  Come talk to us early next year and we'll let you know what is next to come down the pipeline.
And lastly, come support us at our Kickstarter at bit.ly/LunaNova.  All of the updates will include details including how the game is developed, how our backend works, and how we are getting the game to run on multiple platforms.  Thank you so much for giving us a chance to tell our story.