Nardio Review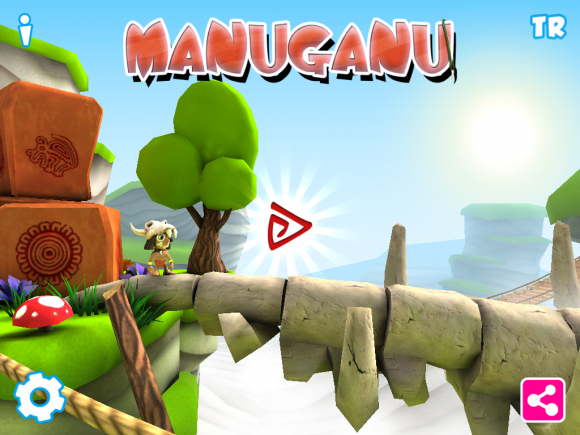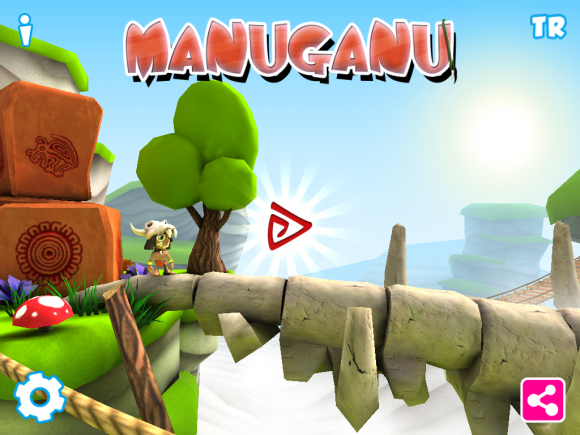 Is it worth your time?
YES
What should I play it on?
Manuganu is a universal app giving you the same great experience with all devices iOS 4.3 or later. As always, I prefer gaming on my iPad 2.
What did you think without spoiling it?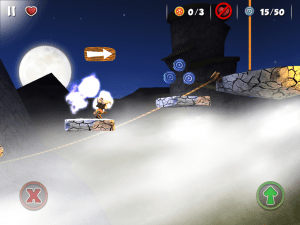 Manuganu is a 3D side-scrolling platformer with some endless running in the mix. The game comes complete with impressive graphics, music and level design. Honestly, I haven't had any problems with the game besides its difficulty later on in game. If you are looking for a well balanced platformer with a perfect sense of character progression and difficulty this is it. For all the polish this app has I am just shocked it's only .99 cents.
Manuganu  is very simple to learn and very hard to beat.  It starts off with the difficulty of a children's game and slowly teaches you more and more.  Next thing you know you are on your fifth continue growling at your screen and laughing at yourself for underestimating this game.
Get this if you want a challenging game that shows you the ropes but still pushes you to try your best.  Manuganu will keep you coming back for more.
How does it play: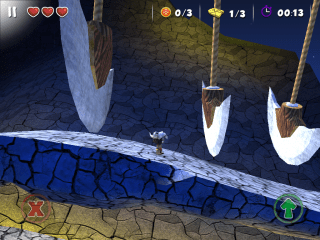 The controls are spot on.  I'm really shocked at how much depth they put into controlling Manuganu. The pacing of the game is perfect.  As soon as you feel like the game is too simple it gets slightly more complex. Then when you think you have it down they add more into the mix.  Little by little the game evolves into something far more deep than you originally expected. For a game that starts off ridiculously simple it gets very tough. If you can't handle some frustration this isn't for you. But if you are like me this is awesome.
The art is really simple but fun.  I really do love the 3D art here.  Very smooth, very modern, but still seemingly young and simple. It never gets dark here. This is a light hearted game and the art represents that well. The music and sound effects greatly complement the game.
Why it works:
Manuganu is the total platforming package for people who want to get into platformers and also for established players looking for the next challenge. Areas have multiple paths and the classic three star objective system for challenge completist.  This is billed as a runner but the stopping ability makes it more of a platformer in my opinion. This could have easily been another 2D or retro side scroller and still been fun. Alper Sarikaya decided to push the boundaries on the graphics and make the game look like it would be just as home on your plasma as on your mobile device.  Again, I'm shocked at how much quality you get for only .99 cents.
BUY THIS!
No like?
Nothing at all. This game is pretty perfect for me.
Wish list:
New worlds.
Basic Info:
Price: .99 cents
66.4  MB
3 Worlds
1 player game.
Retina Display
Great replay value.
Universal App
Web links:
Developer: http://game.alpersarikaya.com/game.html
Facebook: https://www.facebook.com/manuganuGame
Apple App Store: https://itunes.apple.com/us/app/manuganu/id623959333?mt=8