Mixer Weekend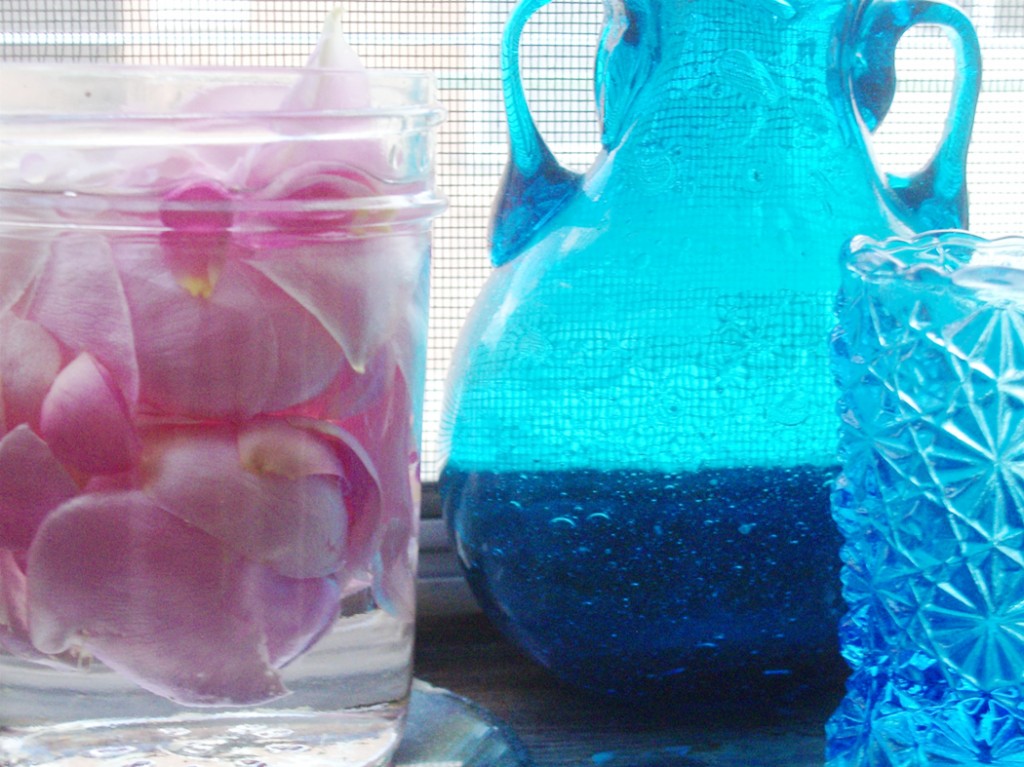 Spring is in the air, the weather is gorgeous and flowers are more or less in full bloom. While other people are getting their drink on with the stereotypical spring cocktails like Tom Collins and Mojitos, why not step really embrace spring with flower infused drinks? It's not actually too hard to infuse your liquors though it will take some patience. As with all things, all good things come to those who wait. Try out these three delicious flower-infused cocktails to really liven up your next party.
Lavender Kumquat Gin Sparkler
Of all the flowers, lavender is surprisingly delicately flavored yet somehow does not become overpowered by other strong flavors. Lavender complements the juniper flavor of gin perfectly and the kumquats add a nice brightness to the drink so it doesn't get boring. The perfect cocktail for a lovely weekend party.
Ingredients
10-15 sprigs of fresh lavender

1 bottle of gin
1.5 oz of lavender-infused gin
2 fresh kumquats cut in half
0.5 oz of simple syrup
club soda
Equipment
Muddler

Jigger
Cocktail shaker
Highball glass
Mason jar
Ice
Lavender sprig for garnish
Direction
Put all the lavender springs in a mason jar and then pour gin over it covering the lavender sprigs completely. Cover tightly and store in a cool dry place overnight or for about 10 hours.

Muddle kumquats in the cocktail shaker then add all the liquid ingredients, except club soda. Top with ice.
Shake thoroughly for 10-15 seconds
Pour contents of shaker into highball and top with club soda. Garnish with a lavender sprig.
Rosetini
Roses aren't just beautiful to look at, they also have a wonderful aroma and lovely taste as well. There are plenty of places that now offer rose flavorings to teas, but it's still a bit difficult to find rose flavored drinks. Since rose has such a strong aroma and taste, it's best to keep cocktails as simple as possible in order to highlight its properties. This rosetini is a perfectly elegant and delicious cocktail suitable for even the most sophisticated company. If you can't find fresh roses, you can substitute with rose water.
Ingredients
Petals from two roses – preferably organic or 0.25 oz of rose water

1 bottle of Vodka
1.75 oz of rose-infused vodka
0.5 oz of Yuzu (citron) tea (you can find these at an Asian Market or buy it on Amazon)
Equipment
Mason jar

Jigger

Cocktail spoon
Cocktail shaker
Strainer
Ice
Martini glass
Rose petal for garnish
Directions
DO NOT WASH THE ROSE PETALS. This will actually take away a lot of the essential oils that will give your liquor its flavor. Put all the rose petals in a mason jar and then pour vodka over it covering the rose petals completely. Cover tightly and store in a cool dry place for 10 days.

Pour the rose-infused vodka and yuzu tea into the cocktail shaker. Top with ice.
Use the cocktail spoon and stir well for about 10-15 seconds.
Strain into a martini glass and garnish with a rose petal.
Jasmine Ginger Fizz
Okay, okay we kind of cheated on this one in that we aren't using fresh jasmine flowers. Why? Well it can be a bit hard to find them fresh. So instead, we opted to use jasmine tea. The sweetness of the jasmine is tempered nicely with the spiciness of the ginger. It's a delightful combination that is sure to become the favorite brunch cocktail.
Ingredients
1 oz of unbrewed jasmine tea leaves

1 bottle of vodka
0.5 oz of jasmine-infused vodka
0.25 oz of freshly grated ginger
0.25 oz of orange juice
4 oz of dry champagne or sparkling wine
Equipment
Mason jar

Jigger
Champagne flute
Grater
Instructions
Put all the jasmine tea leaves in a mason jar and then pour vodka over it covering the tea leaves completely. Cover tightly and store in a cool dry place for 2-4 days.

Grate ginger and place in the bottom of the champagne flute.
Add in vodka and orange juice then top with champagne.
Want more weekend cocktail ideas? Check out the rest of our mixology recipes!