The Nardio Review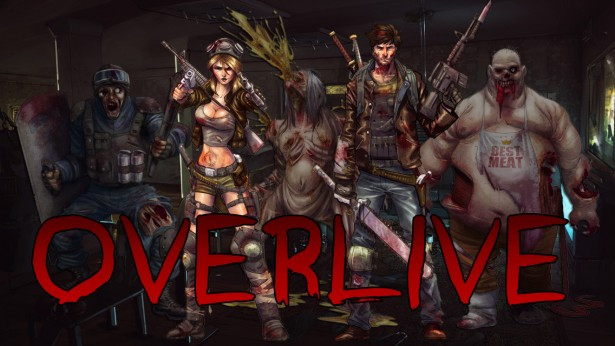 Is OVERLIVE Worth Your Time?
YES!!!
What Should I Play It On?
OVERLIVE is a universal app for iOS 5.1 or later, Amazon App Store,  and Android. You get the same great experience on all devices, but I prefer playing on the iPad.
What Did You Think Without Spoiling It?
Ok… I'm gonna gush here: I love OVERLIVE.  I have been playing it almost nonstop for a few days trying to unlock all of the endings so I can finally understand all of the story.   Normally I don't care about multiple endings, usually going for one is enough for me and I get bored of a game.  OVERLIVE has me wanting more and more.  If you are looking for an engrossing fully developed dystopian survival game this is it.  If you love The Walking Dead comics or the games you will love OVERLIVE.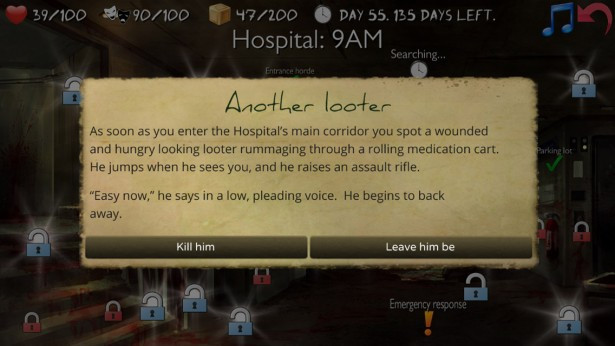 OVERLIVE is a fresh mix of an action role playing game and a choose your own adventure story.  With a wonderfully dark story that keeps you guessing until the very end.  To keep OVERLIVE from just being a run of the mill choose your own adventure combat is with swiping and taps. These combat breaks really help add to the experience.  With eight different endings and multiple play styles to  choose from, OVERLIVE is a gaming and story telling masterpiece that I hope catches on. Great Job FireRabbit, I love this game.
I wholeheartedly recommend OVERLIVE.
!!!BUY THIS!!!
How it Plays and Why it Works:
OVERLIVE has simple controls that for the most part are perfect.  Sometimes when tapping to shoot it registers as a swipe, but it doesn't happen very often.  The tutorial is spot on letting you get right into the game and just immerse yourself in this dark world.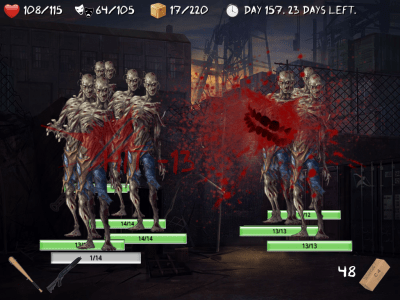 I have spent the past few days playing this OVERLIVE and love it.  Think of it as a massive evolution of a choose your own adventure game tailored for the tablets and smartphones. The games that come closest to OVERLIVE would be Rebuild and The Famous Walking Dead season one.  Once again you are faced with life or death choices in a zombie destroyed world. OVERLIVE is a streamlined amalgamation of those games that works on every single level.  To help make the experience of OVERLIVE more interesting is the impending doom of a nuclear meltdown facing the city you find yourself trapped in.  Time is the biggest problem you have to overcome in OVERLIVE.  This really, makes you think about every move.  Everything you do takes time.  From training skills you need to unlock in game challenges to resting after a series of battles.  There is never enough time.
What really helps OVERLIVE stand out is the amazing story that you are teased with.  I've played through the game several times and still don't understand everything that is going on.  But with every play through I get a little closer to the truth.  The story telling is so well done that just reading the brief paragraphs you are given totally make the world come alive in your mind as you play.
Helping with the experience is the amazing art.  Backdrops of a damned city really help you get engrossed in the game.  Music and sound are also perfectly done here.
If you are a fan of survival horror, choice games, zombies, choose your own path games, and dark storytelling, this is it.  Best of all this meaty game already has had its first content patch added to it.  OVERLIVE is definitely a must buy.
Now I need to get back to playing.
 No Like?
I feel like I'm picking apart the work of a friend here… I love OVERLIVE a lot but there were a few things that took me out of an otherwise perfectly engrossing experience.  The winks and nods to the developers behind the game were totally fitting and justified considering the masterpiece they have put together.  Yes I said masterpiece.
Unfortunately the winks and nods also rip you out of the game. Fortunately the winks and nods aren't very frequent, and to get at them you are told that this is an optional action.
The art, while amazing doesn't match up with the story being told at the times.  You can be in a downtown street in story, but when a combat scene starts up you're finding yourself fighting in bathroom or kitchen.  This is weird at first, but very soon you will find yourself ignoring that and just focusing on killing zombies and trying to complete everything.
The lady protagonist is just too sexed up.  For a game that's so gritty, it's really hard seeing her as the female choice.
While there are a few small problems with OVERLIVE, there is no excuse not to own and play this amazing experience.  BUY THIS!
Agree? Disagree? Write your comments below
Read our other App Reviews
Basic Info:
$2.99 on iOS
46.1  MB
Eight possible endings so far
Continuing developer updates and fixes
No App purchases
Universal app
This is a mature game with mild horror and fantasy violence
Weblinks
Developer: FireRabbit