Nardio Cosplay Adventures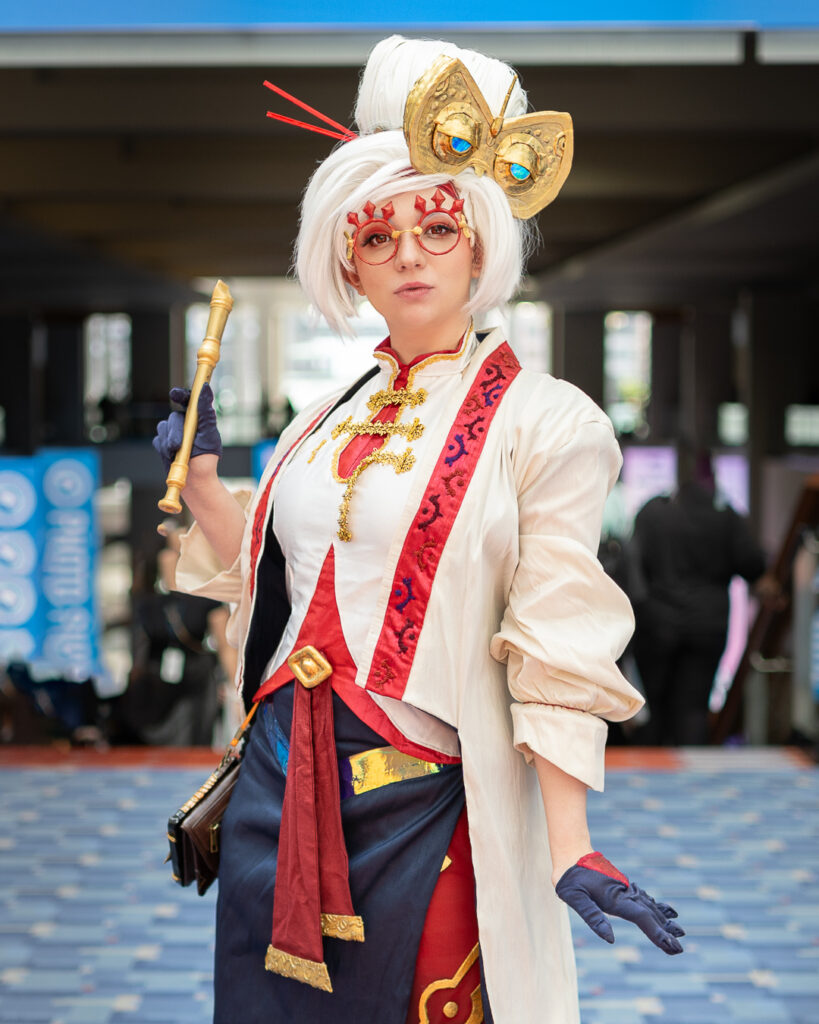 Purah Zelda: Tears of the Kingdom Cosplay
During Otakon this year I ran into a sensational cosplayer who just looked amazing to me. I had no idea who she was cosplaying or anything about it, she just looked amazing and just, wow…
I loved all the insane details in her cosplay but what took the prize for me were her sensational eyes. Her contacts were super interesting and framed by some awesome glasses, perfectly done makeup and a sensational wig. I was gobsmacked. I begged for shots and an interview and thankfully she agreed.
The cosplayer goes by Jara_B_Sewing on Instagram. Her name is Jara Barrett and she was super nice to chit chat with and I adore her work.
Check out the full picture of this Purah Tears of the Kingdom Cosplay below:
Sony a7III

Rokinon 35mm 1.4

F: 1.4 SS: 1/800

ISO: 160
I plan on having our interview post sometime in early October. Be sure to subscribe to my YouTube channel to watch it!
Support us on Patreon  by clicking the picture below: