The Nardio Review
Is Space Evader Worth Your Time?
Yes.
What Should I Play It On?
Space Evader is a universal app for the iOS 5.1 or later. You get the same great experience on all devices, but I prefer playing on the iPad.
What Did You Think Without Spoiling It?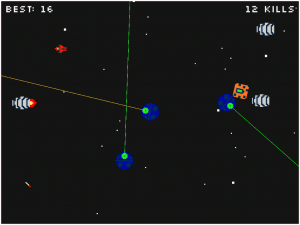 Sometimes you want a simple and fun game.  You don't want to think too much about it, or have to remember where you left off. Just a pick up and play good time.  Space Evader is just that kind of game. Best of all its FREE!
Space Evader has you in control of a spaceship that is facing a nonstop onslaught of enemies that are trying to destroy you.  To survive you must evade enemy attacks using tilt controls and use their own attacks against them.  A high score arcade game that deserves to be on your mobile device.  Perfect for killing time in short bursts, or working hard against the Leaderboard.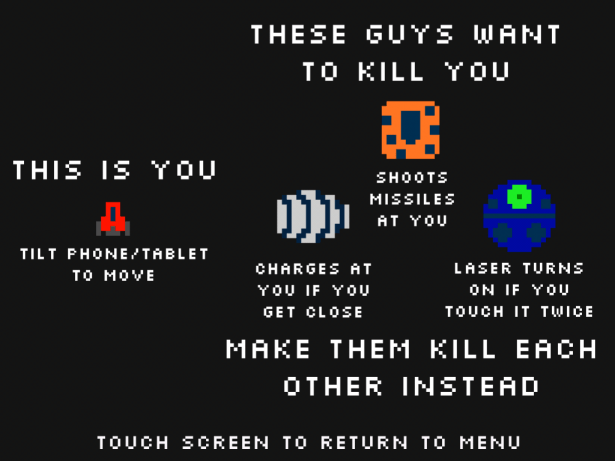 How it Plays and Why it Works:
Space Evader seems like it should have been a part of my childhood growing up.  Simple, fun, retro and addictive. Space Evader plays flawlessly.  Just your space ship vs a never ending armada out to get you.  The genius here is the simple gameplay. The game just begs to be played just one more time to beat your last high score. Did I mention its free!!!
No Like?
The only, and I mean only issue with Space Evader is the game seems to orient its tilt controls the minute you start the game up.  So starting up at an odd angle while moving around will make your tilt level off.  This is fixed by just closing and restarting the app while the iOS device is flat.  No biggie.
Agree? Disagree? Write your comments below
Read our other App Reviews
Basic Info:
Free on iOS
23.9  MB
Endless
No App purchases
Universal app
Weblinks
Developer: Yuji Kosugi