The Nardio Review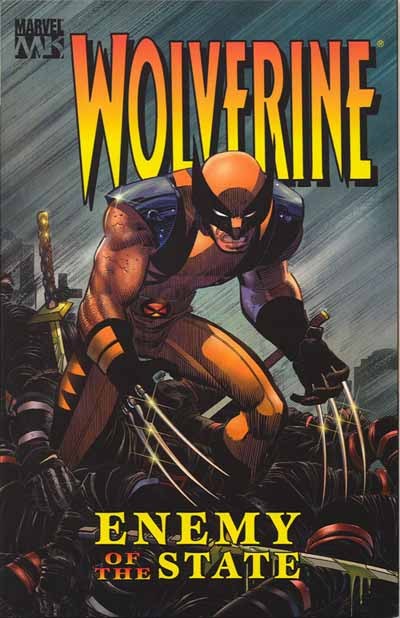 Is It Worth Your Time?
Yes
What Did you Think Without Spoiling It?
The best Wolverine story I have ever read.  There aren't any weak spots here in the story or art. This is the Wolverine that should have made it to the big screen.  There are tons of big name Marvel characters in this book and none of them feel forced into it.  This is one of the few Marvel books where you can just hand it to someone who isn't into comics and get them into comics.
Why it Works
Wolverine Enemy of the State is its own story.  You don't have to know the back story of every single character in here to understand what is going on.  The same can be said for the main character Wolverine.  You are introduced to him through a monologue, and as the story goes on that same inner voice is what gets you to understand the character.  It's also brilliantly written how that internal voice responds to the other characters he is dealing with and gives you two sides to every situation.  It's not smart writing, its brilliant.
The art is consistent and really helps carry the story.
No Like?
I can't find a book club that wants to have a meet up with these books.  I'm going to need to start my own book club…
Why wasn't this the first Wolverine movie?
Basic Info
Author: Mark Miller
Price $19.79

Paperback

  (greatest deal ever)
Genre: Drama Thriller Super Hero
Color Comic
Pages: 352