Nardio Kickstarter Support
I love Kickstarter. It always has new quirky things for me to want to spend money on. Sometimes they have great game ideas made by loving fans. Other times they just have smart inventions that seem so smart and obvious we wonder why it wasnt made before. Today I want to highlight one of those inventions: The Stupendous Splendiferous ButterUp.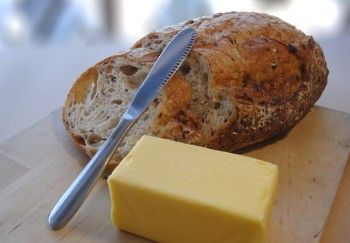 I'm not joking, that's the name. After checking out the Kickstarter, I have to say I want. I want now. I need that in my utencil drawer in the kitchen this very weekend.
What is it? Well it's the greatest butter knife I've ever seen that's what it is! It's designed with a built in grater in one side of the blade so you can use it with cold, refrigerated butter. It's so smart and simple I'm just shocked I haven't seen this anywhere before.
ButterUp! is made from dishwasher safe stainless steel. You can get one for as little as twelve dollars on Kickstarter now! For Americans such as myself, it's going to be about eighteen dollars with shipping. Still, totally worth it.
The Kickstarter ends in twelve days, but it's already blown past the original goal. You can be pretty sure this stainless steel piece of genius is headed your way. Check out the link to the Kickstarter page below and the video on the bottom of the page. I warn you now it's a little hokey, but the genius makes up for it.
The Stupendous Splendiferous ButterUp Kickstarter.