The Nardio Movie Review
Spoiler Free Review:
Making memories, making music, making friendships making progress.
God Help The Girl is a wonderful movie that I haven't seen in awhile. In fact, I thought movies like this weren't really made anymore. It felt personal and honest. It's a musical that hearkens back to when musicals were meant to move and resonate with you. Emily Brown is amazing here as she owns the screen both with her acting and amazing singing ability.  God Help The Girl was a great movie that unfortunately hasn't gotten the recognition it deserves.
The film follows Eve(Browning) as she tries to overcome anorexia nervosa and her own fears about where she wants to go in life all while learning to let people in and live independently.  Olly Alexander stars as James, Eve's first friend out of the hospital and an amazingly talented musician. He strives to make an impact while struggling with insecurity and the insurmountable pressure he places on himself. James brings a sense of honesty, comfort and sincerity to Eve.  He seems to realize early on that Eve is in need of a warm shoulder and some encouragement.  Olly perfectly portrays the pining love interest who is supports and is inspired by the force of nature that is Eve.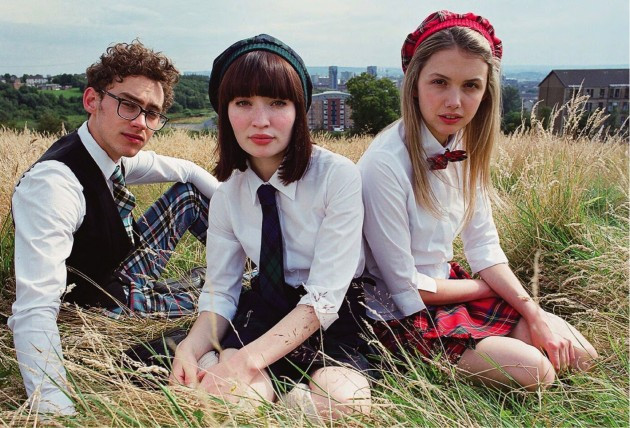 Later on we meet and quickly become endeared with Cassie played by Hannah Murray. Cassie doesn't have much screen time, but she quickly finds her way into Eve's and the audience's heart. Something about Hannah Murray's performance was just warm and just right.  She perfectly captured the person looking to hang out with the cool kids and make friends. She is the positive energy Eve desperately needs and comes to rely upon.
By the end of the movie you really feel like the characters make a lot of personal progress.  It was easier for some than others and at times it wasn't pretty. But it felt honest and real. God Help The Girl is yet another hidden gem that hopefully people will find later on and appreciate.
In case you are wondering the music was absolutely brilliant. I am most definitely buying the sound track, something I very rarely do.  The stars thankfully proved themselves to be wonderful singers who absolutely owned every song they sang.
I'll say it again. God Help The Girl is an absolutely wonderful experience. I wholeheartedly recommend this movie to everyone. This is perfect for teens coming of age, to struggling 20 something's, to 30+ adults looking back to those precious memories of what made them the people they are today. I haven't been this moved by a movie since The Perks of being a Wallflower.
GO WATCH THIS!!!!!
God Help the Girl is available for FREE streaming for Amazon Prime members.
You can also buy the DVD of the movie from Amazon.  Sadly/Oddly no blu ray verson is available yet.
You can also get it on iTunes here.