Hearthstone is getting yet another update with Blackrock mountain. 31 New cards are waiting to be unlocked with this new mini expansion.  Back also are the class challenges and the frustrating bosses and Heroic modes. I gotta say I'm dreading and looking forward to both once again. Naxxramas had some cheap boss fights that drove me nuts for a bit.  Some felt a bit too much luck based, but then again when I finally beat them it felt like an accomplishment. I am looking forward to battling the cheap bosses once again. Heroic modes… Ugh.. Yeah those too. Beating the new Heroic bosses does unlock the new card back.  So card back completists like me are in for some pain.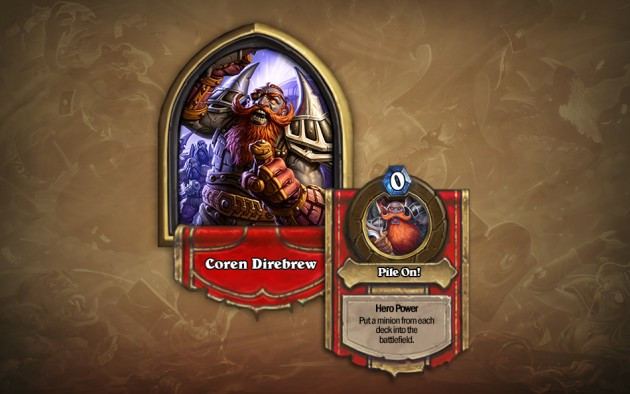 Once again Blizzard has made it that players don't need to spend any real money to play the entire game and unlock the cards.  You just need to have enough gold. Thankfully gold is still pretty easy to get.  Unfortunately for me I haven't been saving my gold at all.  BUT!  Blizzard is giving players a very good incentive to buy the whole expansion for real money.
Yes. Yes. Yes.  Look at that sexy card back.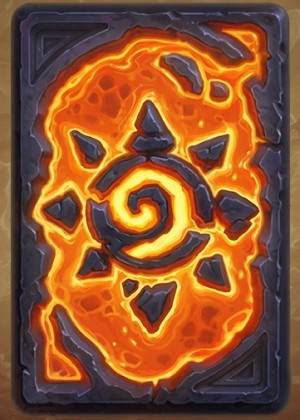 Yeah. I want that. I'm spending twenty five dollars to get that. Yeah it's a pure vanity card back that will earn the scorn of players who refuse to spend a dime and the envy of those players who can't drop the twenty five bucks.  Yup that's gonna be mine. Check out some of these monster cards:
 [slideshow_deploy id='7421′]
Check out the awesome trailer below and I'll see you all at the tavern with my warlock deck.