Nardio News
I've been hoping for new playable hero skins since launch.  Thankfully Hearthstone started with selling us the ability to replace the most hated playable character Garrosh. In that stupid Warrior's place we now get the Dwarven King Magni!
Magni totally makes sense since a lot of Warrior powers and even it's special ability has to do with armor.  Something Garrosh seems to care little for.  I was hoping for King Varian, but I'm happy with this king.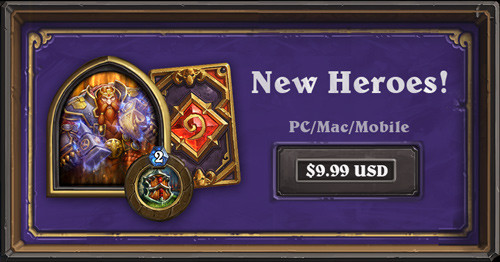 The $9.99 price tag seems a bit high for a character skin and a card back.  But thankfully it comes with special animations to complete the package.  I am really hoping to see a free pack of cards thrown in, but this is Free to Play after all.   That card back is really cool though.  Ten dollar cool?  Well that's up to you.
I'll see you at the Hearthstone table!