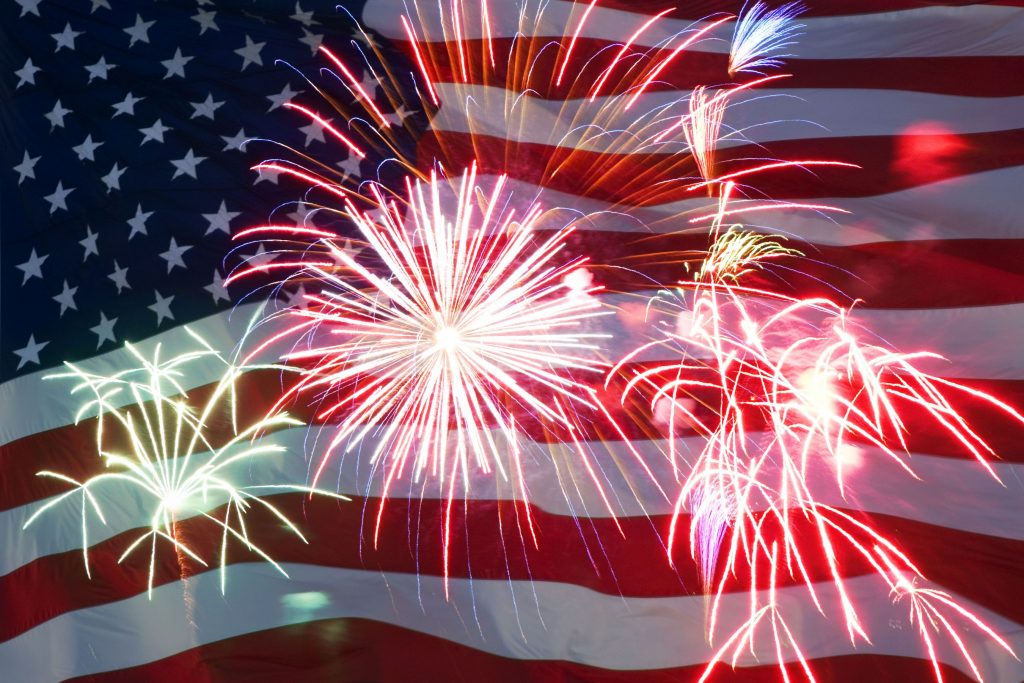 Summer is in full swing and it's almost impossible to walk around and not smell the delicious scent of barbecue  With Independence Day just around the corner, there's no better way to celebrate than some grilled food and delicious  cocktails. Make one or all of these cocktails to impress your guests and enjoy the fireworks.
4th of July
It might not be the most original name, but a couple of these cocktails will have you humming the national anthem as you take a sip. The little bit of pop will also have your tastebuds singing as well.
Ingredients
1 oz of cranberry juice

1.5 oz of jalapeño infused tequila
0.5 oz of simple syrup
0.25 oz of blue curaçao
1 lemon wedge
1 lime wedge
Equipment
jigger

muddler
cocktail shaker
strainer
collins glass
ice
Directions
Muddle the lemon, lime in a cocktail shaker. Add tequila, simple syrup and blue curaçao and top with ice.

Shake vigorously for 10 seconds
Fill a collins glass with ice and add cranberry juice to the bottom.
Slowly strain the tequila/curaçao mixture into the glass, making sure that the cranberry juice and blue mixture do not mix.
Red and Blue Margarita
Ok, so technically margarita cocktails are not "patriotic." But come on. Who doesn't love a little tequila with their barbecue? This delicious margarita perfectly envelops all that is summer and also does a great job cooling you down during the summer  heat waves.
Ingredients
2 oz of pureed watermelon

1.5 oz of silver tequila
1 oz of simple syrup
2 lime wedges
Equipment
Jigger

blender
cocktail shaker
strainer
rocks glass
ice
blue decorating sugar
Directions
Puree a fresh watermelon until the chunks are gone.

Muddle the two lime wedges in a cocktail shaker and then add the watermelon puree, simple syrup and tequila. Top with ice.
Vigorously shake for 10 seconds.
Wet mouth of the rocks glass with a lime wedge and the rim with the blue sugar.
Top the rocks glass with ice and then pour the contents of the cocktail shaker into the glass.
Lychee-Pomegranate Sparkler
Here in New York it's illegal to set off fireworks (though people do it anyway) so why not have create some firework inspired cocktails? These drinks are sure to make your tastebuds tingle but is far less dangerous and not illegal.
Ingredients
0.5 oz of pomegranate juice

0.5 oz of lychee vodka
0.5 oz of pomegranate vodka
3.5 oz of champagne
Equipment
Directions
Combine the juices and vodka into the champagne flute.

Top slowly with champagne. Garnish with lemon wedge if desired.