The Nardio Review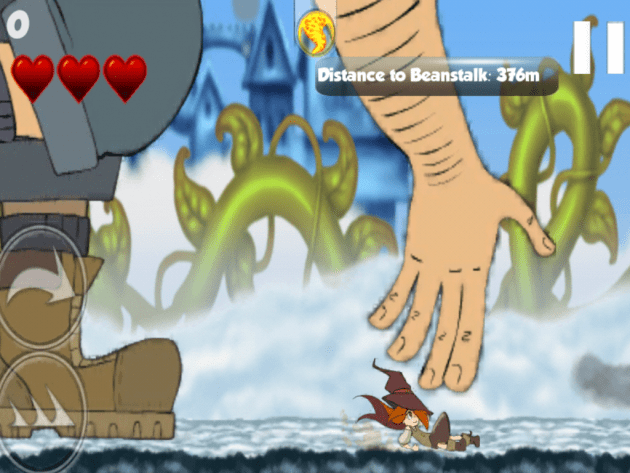 Should I play Once Upon A Runner?
Yes.
What should I play Once Upon A Runner on?
To appreciate the artwork I'd recommend a tablet device.
What did I think without spoiling it?
Once Upon a Runner is a short fun game with a lot of charm.  It has tight gameplay that works great as a running platformer. It's a little short, you can beat it in a little over  a half hour.  But it has good replay thanks to upgrades and an endless mode.  There are also costume unlocks you can purchase.
Once Upon A Runner is Freemium, but the good kind.  You can easily earn all the money you need in-game without ever feeling like you are grinding.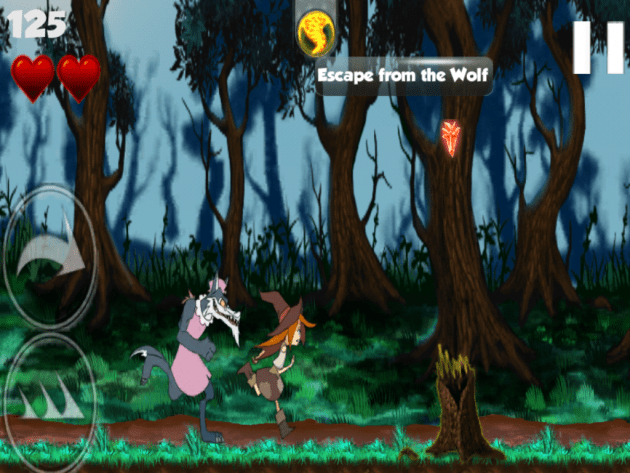 Why it works?
First and foremost the controls are spot on and the game plays wonderfully.
I've had the pleasure of watching Once Upon a Runner grow from idea, to rough concept to fun game.  The lead designer is my partner here in Nardio, as well as my roommate & girlfriend.  So I'm a little biased here.  But that said. it is a fun game.  It is especially satisfying for me since again I've been sort of a part of its production from the get go.  Listening to morning meetings and watching as she looked for team members.  I was there for the frustration of people randomly leaving the project and waiting on others to deliver on promised work.  I was there when Jasmine found the amazingly talented concept artist and watched each design come to life.
After all of that having the game playable in my hand is an amazing and inspiring experience.  In fact it inspired me to start making my own game. Going with Jasmine to show off the game demo night after demo night was a fun and frustrating experience.
Maybe it's just me, but you would expect people going to a game demo night to have a basic idea about platformers and runners.  Heck even how to hold a tablet.
No.  No. No.
Many players didn't know to hold a tablet.  Or they ignored instructions, then would run into obstacles and pits over and over again.  Then they would complain over and over again.
It was frustrating and kind of heart breaking.  But Jasmine soldered on and was very patient. So the game was tweaked more and more to make it n00b friendly, but still fun.  All obstacles then received bright outlines. Pits also needed the outlines.  A super simple tutorial was added, then we decided to start all people at demo shows with the tutorial.    Things improved. Little by little the game was tweaked to make it accessible, while still trying to keep it challenging. I think Jasmine and Luminosity Mobile did a great job with that.  Players experienced with endless runners will feel right at home, while new players to the genre will be able to catch up and enjoy the experience to.
I loved that silent protagonist is able to give off spunk and attitude even though she never says a word.  I love the art style that seems toony and edgy at the same time.  I even love the sound track.  I remembers sitting though the various tracks that were cut and heard the evolution of those that made it into the game.  Mostly I just love the overall experience when the game is in my hands.  The fact that I've seen this game go from concept to game is just amazing. The fact that Jasmine was the person in charge is great to.  Totally proud of her for this.
No Like?
I kinda wish the game was longer.
 Basic Info:
Price: Free!
In app purchases
71 MB Android
117 MB iOS
1 player game.
Great replay value.
Weblinks:
Once Upon a Runner Google Play