The Nardio Review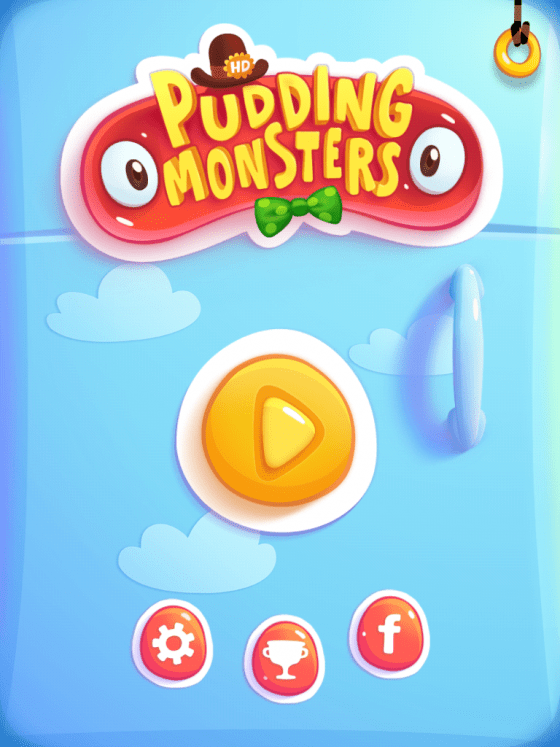 Is it Worth Your Time?
Yes. Pudding Monster is a cute, fun puzzle game.
(Developer interview coming soon!)
What Should I Play it On?
Pudding Monster is a universal app and it plays an all generations of iPhones though it's optimized for the iPhone 5. While you don't need the bigger screen real estate, I always prefer playing on my iPad. Pudding Monster is also available on Android devices as well.
What Did You Think Without Spoiling it?
Zeptolabs has another hit in my opinion. Pudding Monster is creative, fun, frustrating but always doable. If you stick with the game you can finish it in less than a day. To get the crown on all the levels though may take a bit longer. I really didn't want the game to finish and I was glad that there was so much more to do after I "finished" the game. In concept, it's a pretty easy game, but it takes a little bit of thinking to get all three stars. Sometimes the hardest part of completing a level is NOT getting three stars. I also enjoyed the developer's creativity. There's a lot of different types of puddings, environments and different obstacles to make the gameplay interesting. I never got bored of the game. There's a lot of replay value here. The graphics are cute and the music is enjoyable.
Totally worth the $0.99!
How Does it Play?
It's pretty perfect. The touch screen can be a bit sensitive at times, but other than that I don't really have many complaints. It's a simple swipe to move mechanic that works perfectly. The point of the game? Combine all the pudding together to beat the level. Form them over the stars to earn 1, 2 or 3 stars. It can be tricky at first, but once you get the hang of it, you can easily see patterns. Each level gets progressively harder and introduces different types of pudding and abilities. For example, the green slime pudding leaves a, you guessed it, slime trail behind him. When other pudding slide over the trail, they will stick in place; purple puddings all move together so you have to be careful where you slide them as one might have something to block it's passage but the others do not; then there's the pudding that you have to put back together. It's a lot of fun discovering the different abilities of the pudding.
Why it Works?
Pudding Monster is challenging without being punishing. There may be some times where you need to just walk away from a level, but more often than not, when you come back to it you'll be able to beat it in a couple seconds. If you get stuck you can use the mushroom boost to solve the puzzle for you. After the first free one it'll cost you $1.99. I really didn't have a need to use the mushroom boost at all.
No Like?
It's so short! I'm anxiously awaiting ZeptoLabs to add more levels.
In Closing
Pudding Monster is a game where you will spend several hours on it without even realizing it. It's well worth the $0.99 investment and is great for children and adults alike.
Basic Info
1 Player game
Universal App for iOS and Android
19.9 MB
1 save slot
Awesome replay value
Continuing developer support and fixes
Child-friendly. No violent, cussing or nudity
Only $0.99!!!!
Weblinks
Game Website – http://www.puddingmonsters.com/
Developers: Zepto Labs – http://www.zeptolab.com/
App Store: https://itunes.apple.com/us/app/pudding-monsters/id569185650?mt=8