Nardio Preview
Gameacon Week
PIXELMETAL Presents: Sombrero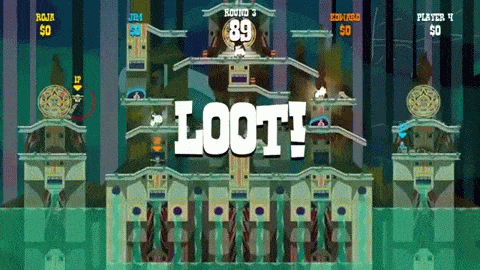 At Gameacon this weekend the very first game I came upon was Sombrero. I have to say it was an awesome way to start the con. It's a two year labor of love by Nick Robalik Sombrero and the polish really shows. Sombrero is a fast four player arena style game with with multiple modes and an awesome quirky art style. The booth set up was great and the  huge screen did a great job showing off the action. Both Jas and I played a few games and we were both impressed. The controls are a little weird at first, but after you got the hang of them they became second nature. The best part was seeing all the other players step in and try their hands. People genuinely loved Sombrero. I watched several kids grab their friends and come back for multiple games.  It's just that engaging, and fun.  I really hope Sombrero catches on when it comes out.
Check out some game play footage from Gameacon here:

Below is our interview with Nick about the game. I apologize but sound is slightly washed out in the middle by the con.  I'll work on adding a transcript to this page later on.

Sombrero will be out early next year. To find out more about Sombrero check out the links below. I especially loved Nick's blog.