The Nardio Review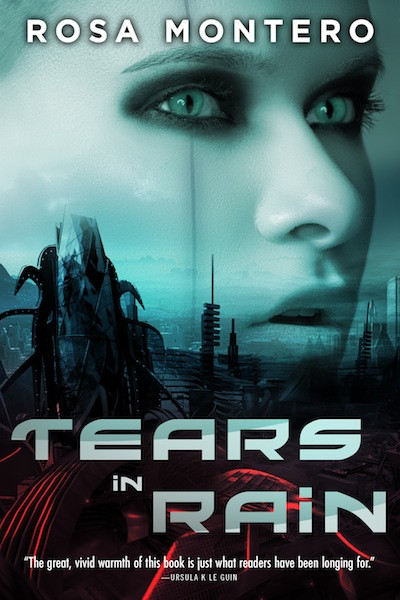 Is It Worth Your Time?
If you like sci-fi and enjoyed Do Androids Dream of Electric Sheep?
and Blade Runner, you'll enjoy Tears in Rain.
What Did You Think Without Spoiling It?
Tears in Rain is a science fiction and crime thriller book. There was a good dose of action, layered characters and, above all, a realistic world with relatable problems. I didn't particularly care for the main character, but my dislike of her character was balanced as I could understand why she acted the way she did.
Why it Works
Tears in Rain is an ambitious novel that, on the surface, is an exciting sci-fi thriller. The book unravels little bits of the conspiracy quite well throughout the book and the pacing was brilliant. The characters are real and their pain understandable. I didn't particularly like Bruna Husky, the main character, but I understood why she acted the way she did. Not only did she have to deal with the fact that her memories were implanted, but she also had to deal with the fear/hate she received from humans. This last part is the other part of the story; exploring a futuristic culture that had created these techno-humans but now did not understand them. This led to fear, hate and ultimately segregation. It echoes our own culture and unease with "The Other" whether it's between the indigenous or the aliens found in this world. There's a lot of powerful imagery going on here, yet despite the bleak outlook of society, Montero manages to keep the pace quick. There are some rather vivid scenes, but it's never gratuitous.
No Like?
While the conspiracy certainly unfolds well, the ending was a bit anti-climactic for me. I also didn't like the main character. I could understand her anger and loneliness, but at times her self-pity grated on me. Not only that but in general she just seemed extremely unprofessional and had some pretty wild mood swings. It would be nice to see a lead female character in a book who wasn't a slave to her emotions and was competent all the way through the book.
In Closing
Despite a couple gripes, the book itself was very enjoyable. Montero was able to masterfully weave a beautiful story that touched on political intrigue, discrimination and loneliness.
Agree? Disagree? Write your comments below!
Basic Info